Deep Sea Tuna Slider
Beautiful bright red tuna, seared tataki style served with a brioche bun. Very light fresh and healthy but still keeping it tasty with Hellmann's Real Mayonnaise.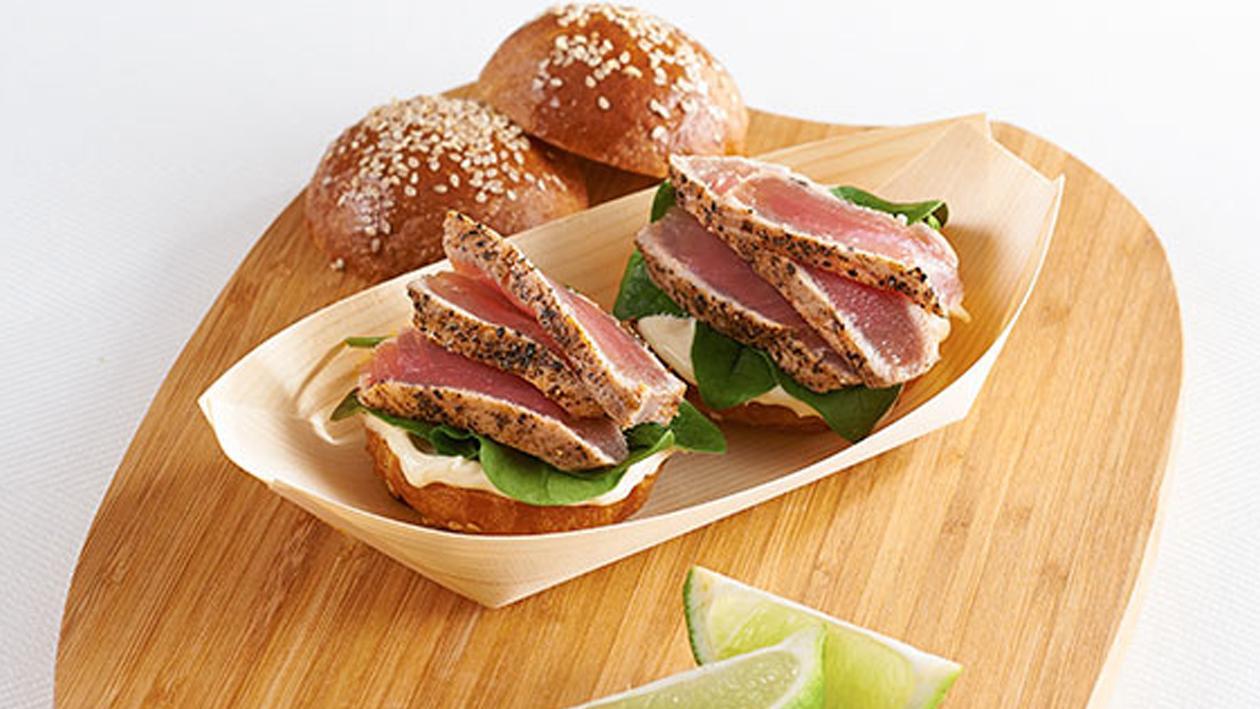 Ingredients
Building the Slider:
Tuna loin, yellow fin

700 g
For the Mayonnaise:
Garnish and Presentation:
Preparation
Building the Slider:

Start off by portioning the tuna loin into long 5cm wide x 7cm thick bricks/cubes, exactly the same as tuna tataki.
Rub them with a little sesame oil before searing off the tuna over very high heat. Sear on each side for a few seconds.
Quickly rub the hot loin with Colman's Dijon Mustard, sprinkle sesame seeds onto the mustard before wrapping the loins tightly with plastic wrap.
Allow to set and cool for 30 minutes.

For the Mayonnaise:

Mix the Hellmann's Real Mayonnaise with paprika, coriander and Knorr Lime Seasoning until smooth.

Garnish and Presentation:

Lightly toast the buns before placing mayo on the bottom followed by baby spinach and then sliced tuna tataki. Place more mayo on the top bun & serve with fresh lime wedges.