Fish and Chips
Dust your fried battered fish and chips with any of our spice mix recipes to create your version of this all-time menu classic.
Main Courses
Seafood Dishes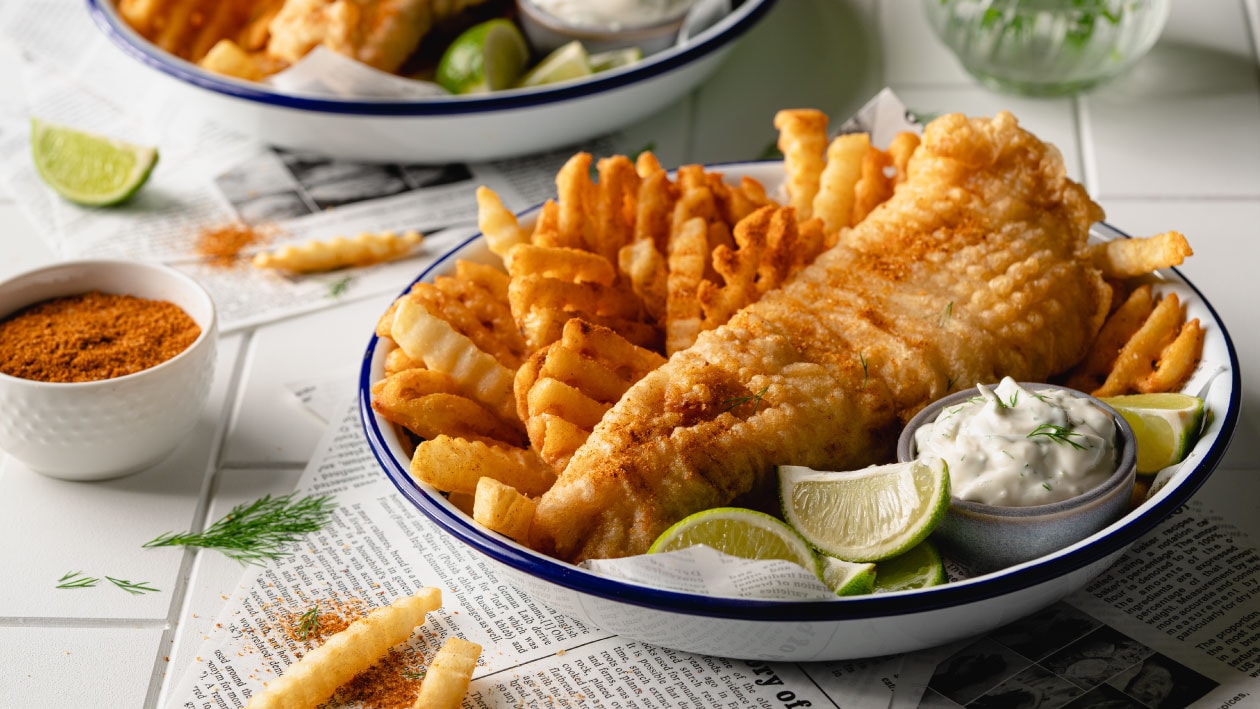 Ingredients
Fish:
Fish fillet, sliced into 150g fillets

1.5 kg

Salt and Pepper, to season the fish

All purpose flour

500.0 g
Batter:
All purpose flour

150.0 g

Carbonated water, ice cold

330.0 ml

French fries or chips

1.0 kg
Preparation
Fish:

Pat the fish dry with paper towels. Season each fillet with Knorr Professional Lime Seasoning, salt and pepper.

Batter:

Place the oil into 2 fryer vats. Heat the oil until it reaches 185°C.
While waiting for the oil to heat up, make the batter by whisking together all the ingredients in a bowl. Whisk until mixture is well incorporated. Make sure that the carbonated water is ice cold before combining it with the rest of the ingredients. Add ice cubes if necessary.
Dredge the fish with the flour.
Dip the fish in the batter and deep-fry in hot oil until golden brown and the fish is cooked through.
Deep-fry the chips in a separate vat until golden brown and crispy.
Make a fish spice sprinkle using the Knorr Professional Fish Stock Powder.
After straining the fish from the oil, immediately sprinkle each fillet and the chips with the selected spice mix. Serve immediately.