Homemade Tortilla
Traditionally a Latin American flat bread, that can be eaten by its own when freshly made but as well for burritos, tacos, quesadillas and enchiladas.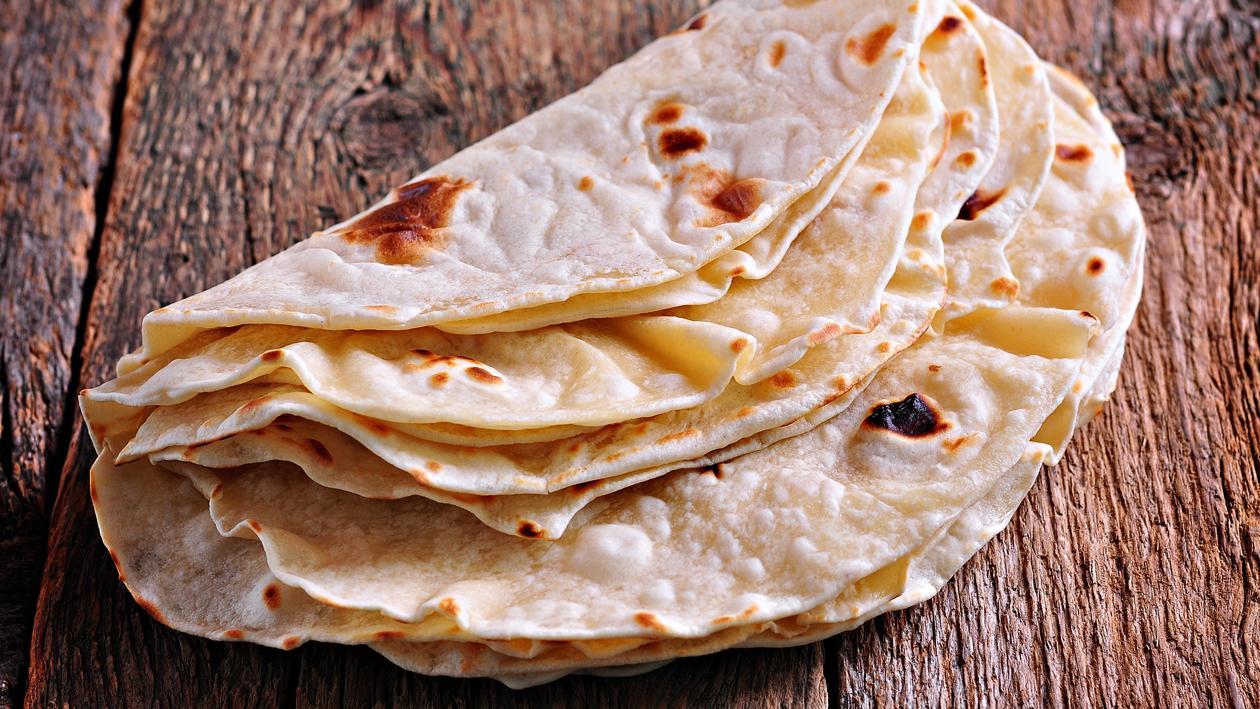 Preparation
Preparation:

Whisk the flour, salt, and baking powder in a mixing bowl or dough mixer.
Add oil and mix will incorporated.
Gradually Add water on medium speed until dough is formed.
Knead for another 5 min. until smooth and elastic.
Divide into 24 equal pieces and roll out into a ball, rest for 15 minutes.
on a lightly floured surface, roll out dough into thin round shape tortilla.
Cook in a medium-high heat skillet until golden brown on both sides.
Keep in a warmer or covered with clean cloth, until all are done.