Designed for professional chefs, check out this Lentil & Pumpkin Chutney Burger recipe: cooking instructions broken into components, full list of professional ingredients, chefs' preparation secrets. Master this recipe with products like: Knorr Vegetable Powder, Hellmann's Real Mayonnaise and Hellmann's Real Ketchup.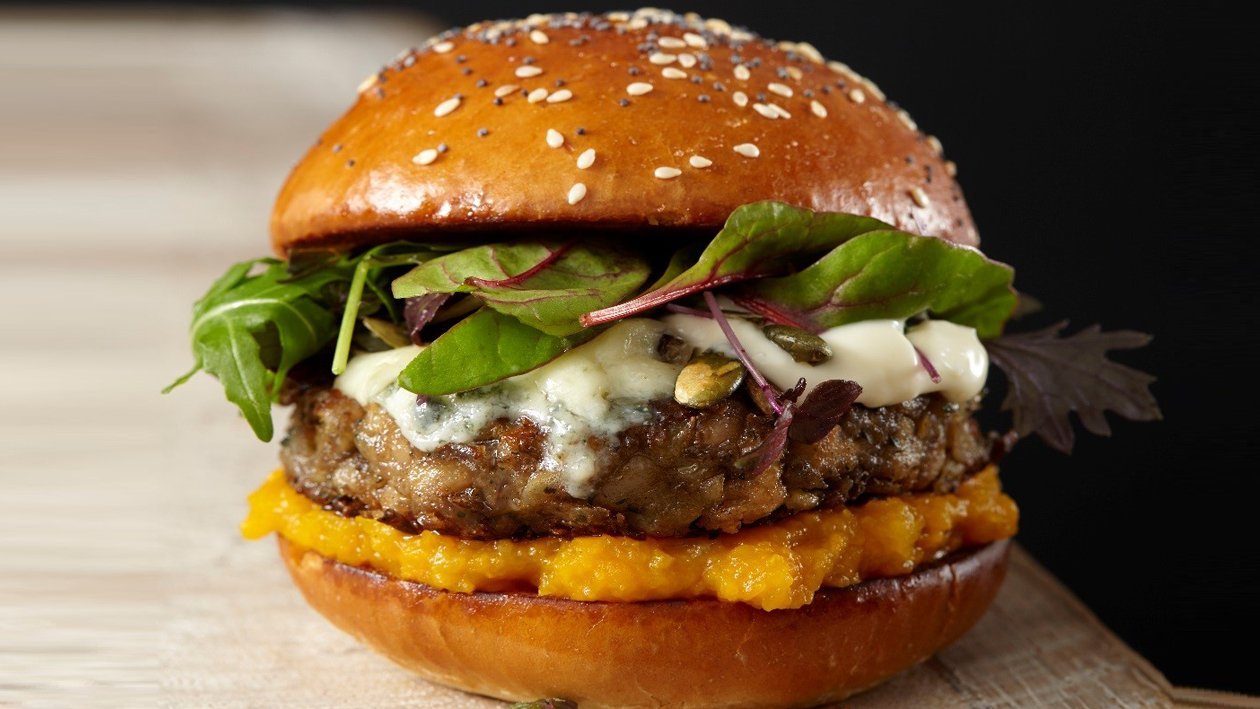 Ingredients
Pumpkin Chutney:
Burger:
White Beans, soaked

700.0 g
Mayo:
Garnish:
Asian green leaves

300.0 g
Presentation:
Preparation
Pumpkin Chutney:

Put all of the ingredients, except sugar and salt, in a large pan. Bring to a boil, reduce the heat and simmer until pumpkin is tender.
Add the sugar and salt, return to the boil, reduce the heat and simmer again for one hour till the mixture is thick.
Ladle the chutney into hot sterilised jars and seal.

Burger:

Pre-soak the dried white beans the day before preparation. Cook these with the lentils.
Sauté onion and garlic and add to the cooked beans and lentils. Add Knorr Vegetable Powder, thyme to taste.
Leave the mixture to cool and mix it with the egg until it is smooth. Shape into a burger. Cook the burger on both sides over high heat.
Slice the burger bun open and grill cut side down on a skillet.

Mayo:

Simply mix the blue cheese into Hellmann's Real Mayonnaise.

Assemble the Burger:

Put the burger together with pumpkin chutney and the crispy baked bean burger on top. Top off with blue cheese mayo.

Garnish:

Garnish with pumpkin seeds and Asian greens.

Presentation:

Best served with french fries and Hellmann's Real Ketchup.