Mediterranean Braised Lamb Shank
Don't miss this Mediterranean Braised Lamb Shank Recipe. Did you know? Browning, or the Maillard reaction, creates flavour and changes the colour of food. Until the Maillard reaction occurs, meat will have less flavor.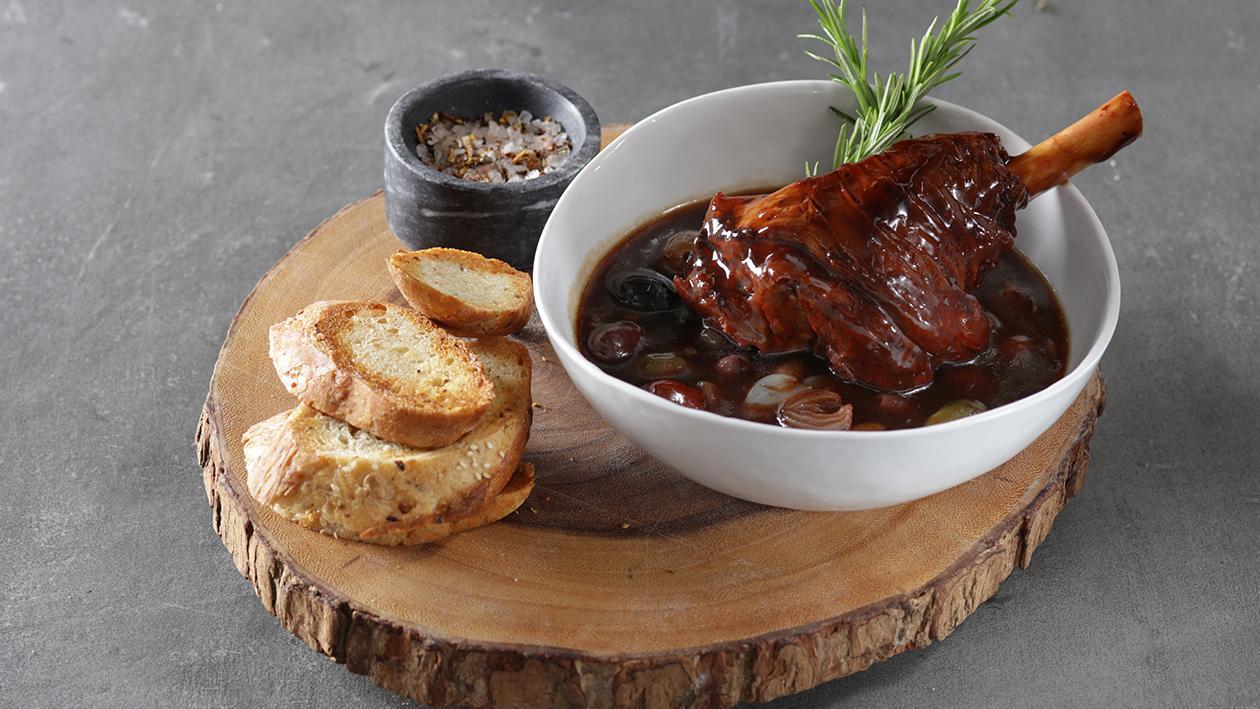 Ingredients
Mediterranean Demi-Glace:
Lamb Shank:
Black pepper, crushed

50 g

Kalamata Olives, pitted

400 g

Thyme and Oregano mix, fresh

80 g
Preparation
Mediterranean Demi-Glace:

Sauté onions in butter until golden brown. Mix Knorr Demi Glace with water and add to onions. Keep aside for later.

Lamb Shank:

Rub lamb shanks with oil, black pepper and Knorr Aromat Seasoning.
In a large heavy pot on high heat sear the lamb shanks until brown. Remove lamb shank and reduce heat.
In the same pot sauté shallots, garlic until golden brown. Add the lamb shanks back to the pot.
Add tomato paste and cook for few minutes before adding fresh tomatoes.
Add olives, herbs and bay leaves.
Finally add the Mediterranean Demi Glace and braise the dish for 2-3 hours depending on the size of shanks.
Add water from time to time to keep shanks moist and ensure you have a flavourful sauce.

Presentation:

Serve lamb shanks with Polenta or Couscous.