Mexican Lamb & Spanish Rice
Lamb is a staple protein often found on carving stations in grand buffets. We took this lamb dish on a journey to Mexico with familiar flavours like cumin, chili and paprika. We recommend pairing it with classic Spanish style rice for maximum oomph! Check out the recipe below.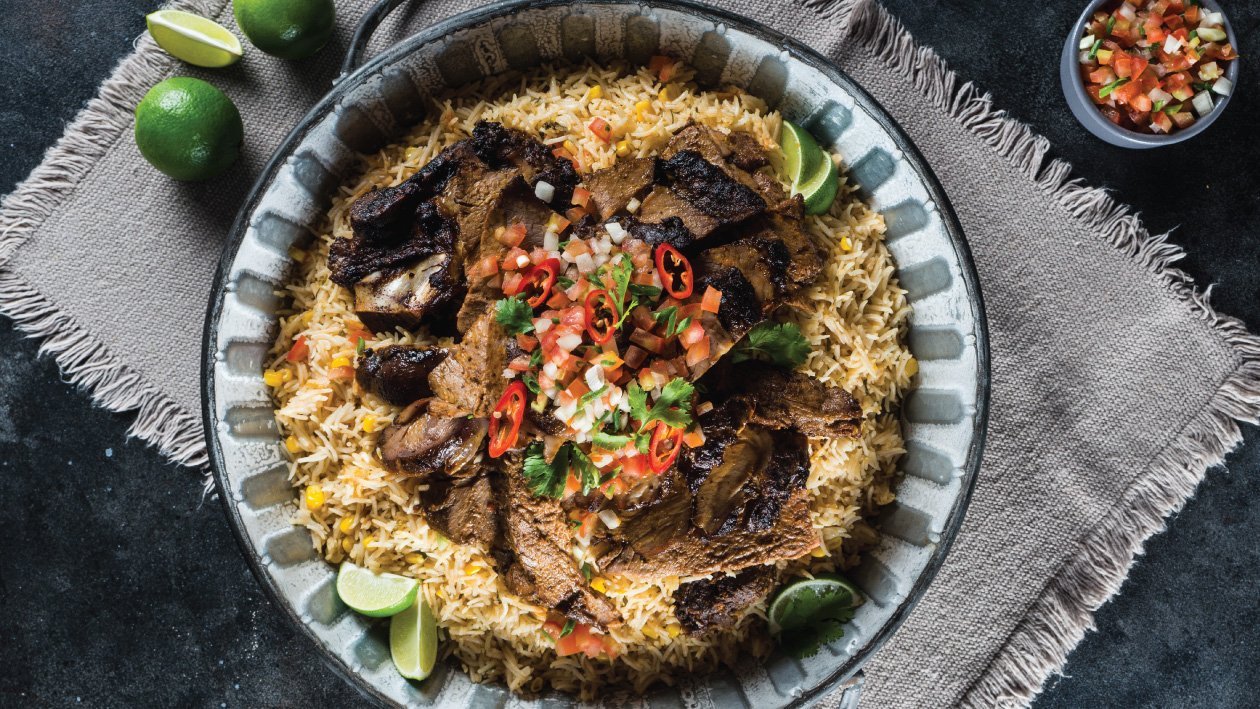 Ingredients
The Lamb:
Lamb leg, butterflied, trimmed

3 kg
The Rice:
Coriander, fresh, chopped

20 g

Parsley, fresh, chopped

20 g
To Serve:
Preparation
The Lamb:

Using a sharp knife, cut 1 cm deep slashes, about 2 cm apart across the skin of lamb.
Sprinkle all spices and Knorr Demi Glace and rub all over the lamb
Place in a roasting pan, wrap with aluminum foil and roast in the oven at 170°C for about1.5 hours or until cooked through to a preferred degree.
Remove from oven, and rest for 15 minutes before cutting.
Pull the lamb legs into big chunks and mix in the remaining juice from the pan.

The Rice:

Sauté onion, garlic, jalapenos, coriander and parsley in olive oil.
Add hot water, Knorr Tomato Powder, the corn kernels and the washed rice.
Season with cumin powder and Knorr Chicken Stock Powder.
Stir gently, cover and let cook.

To Serve:

Plate Rice in chafing dish.
Top with lamb pieces.
Garnish with prepared Mexican Tomato Salsa.
Garnish with coriander leaves.