New York Pizza Sauce
Here's our take on another popular pizza base sauce. Once again, our version can be prepared lightning fast with the help of Knorr Tomato Powder. This version is lightly spicy and very aromatic due to the strong herbs. See the full recipe below.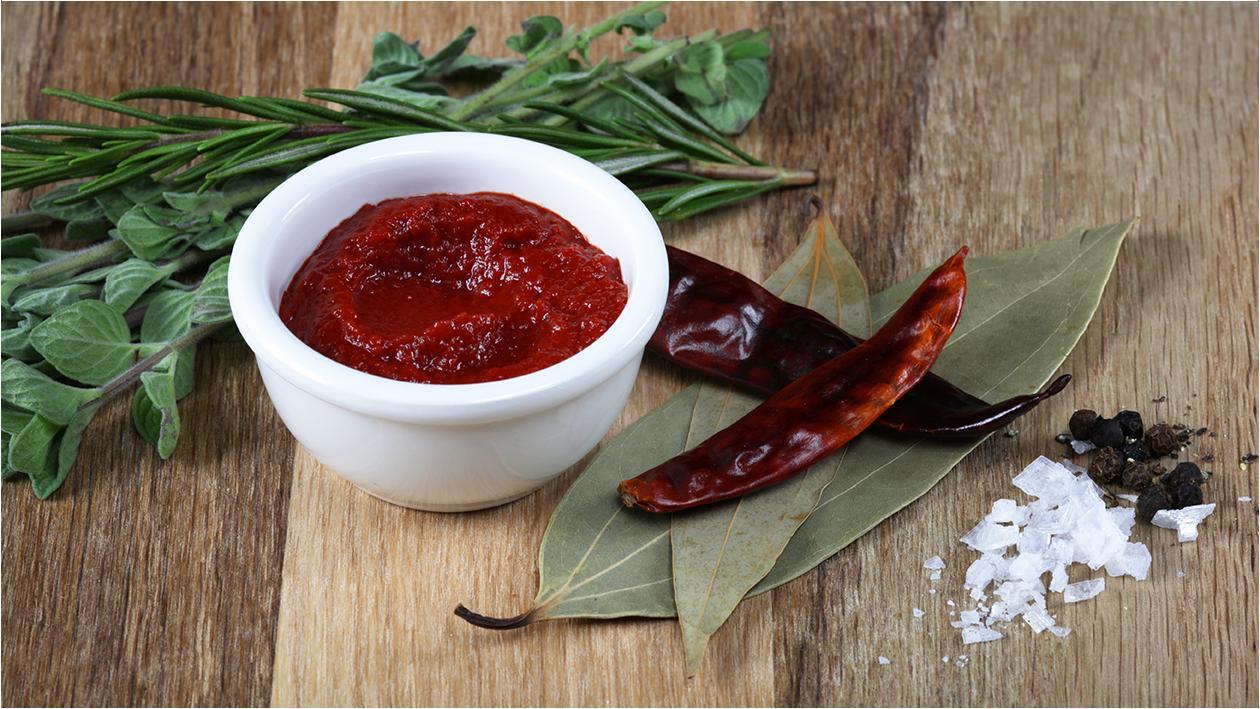 Ingredients
Making the Sauce:
Garlic, finely chopped

60 g
Preparation
Making the Sauce:

Heat the olive oil in a pot and sauté the onions. Add the garlic and salt and sauté.
Add the driedchilli flakes before adding the 2 L of water and bring to a simmer.
Add Knorr Tomato Powder and simmer for 1 minute until sauce thickens.
Season with additional salt and pepper as well as the chopped herbs. Allow to cool.