Designed for professional chefs, check out this Oven Baked Zucchini Chips with Lime Yoghurt Dip recipe: cooking instructions broken into components, full list of professional ingredients, chefs' preparation secrets. Master this recipe with products like: Knorr Aromat Seasoning, Knorr Lime Seasoning Powder.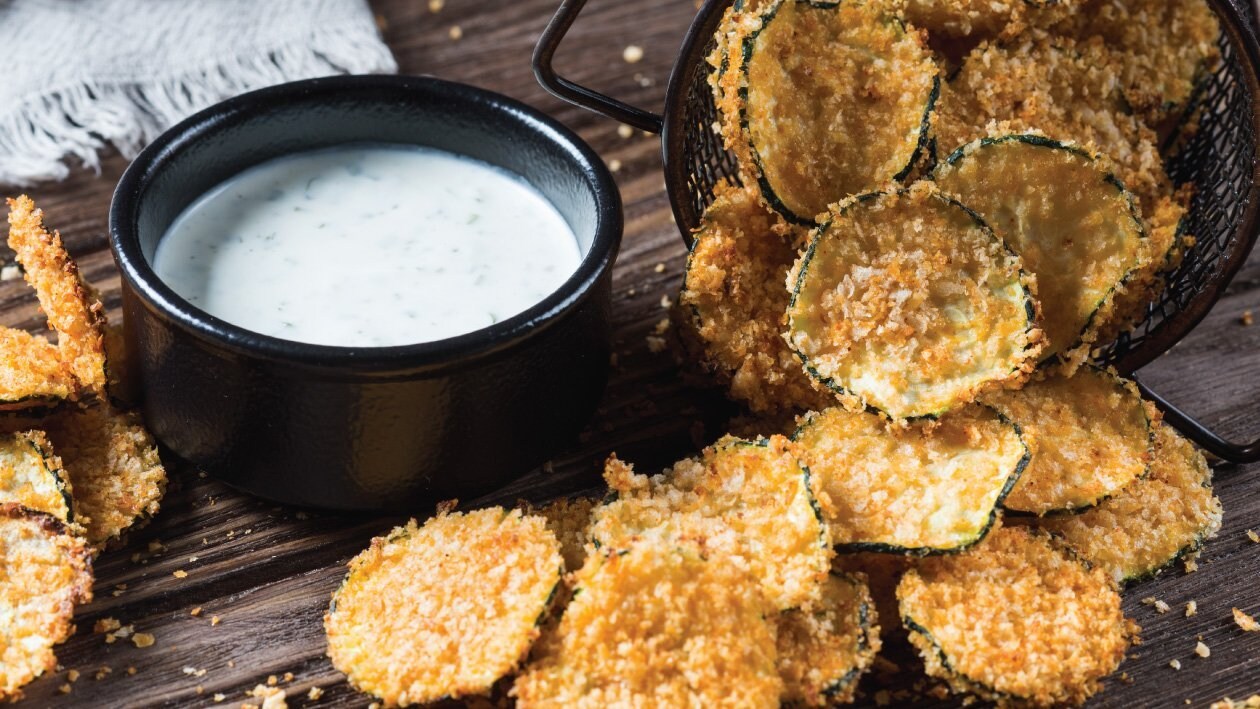 Ingredients
Oven Baked Zucchini:
Whole grain breadcrumbs/panko

85.0 g

Parmesan cheese, grated

60.0 g

Zucchini, cut into 1/8" - 1/4" slices

2.0 pc
Lime Yoghurt Dip:
Parsley, finely chopped

8.0 g
Preparation
Oven Baked Zucchini:

Preheat oven to 180°C.
In a small mixing bowl, combine breadcrumbs, parmesan cheese, Knorr Aromat Seasoning, garlic powder, and cayenne pepper.
Dip zucchini slices into milk and then dredge into breadcrumbs to coat both sides. Press firmly.
Arrange zucchini on a non-stick cookie sheet and lightly mist with a non-stick cooking spray.
Bake 15 minutes, turn over and continue baking until golden, approximately 10-15 minutes.
Allow to cool slightly and serve with dip.

Lime Yoghurt Dip:

Combine yoghurt, parsley and Knorr Lime Seasoning Powder in a bowl.
Season to taste with salt and pepper.
Serve in a bowl alongside zucchini.