Pasta Arrabiata
Designed for professional chefs, check out this Pasta Arrabiata recipe: cooking instructions broken into components, full list of professional ingredients, chefs' preparation secrets. Master this recipe with products like:  Knorr Tomato Powder.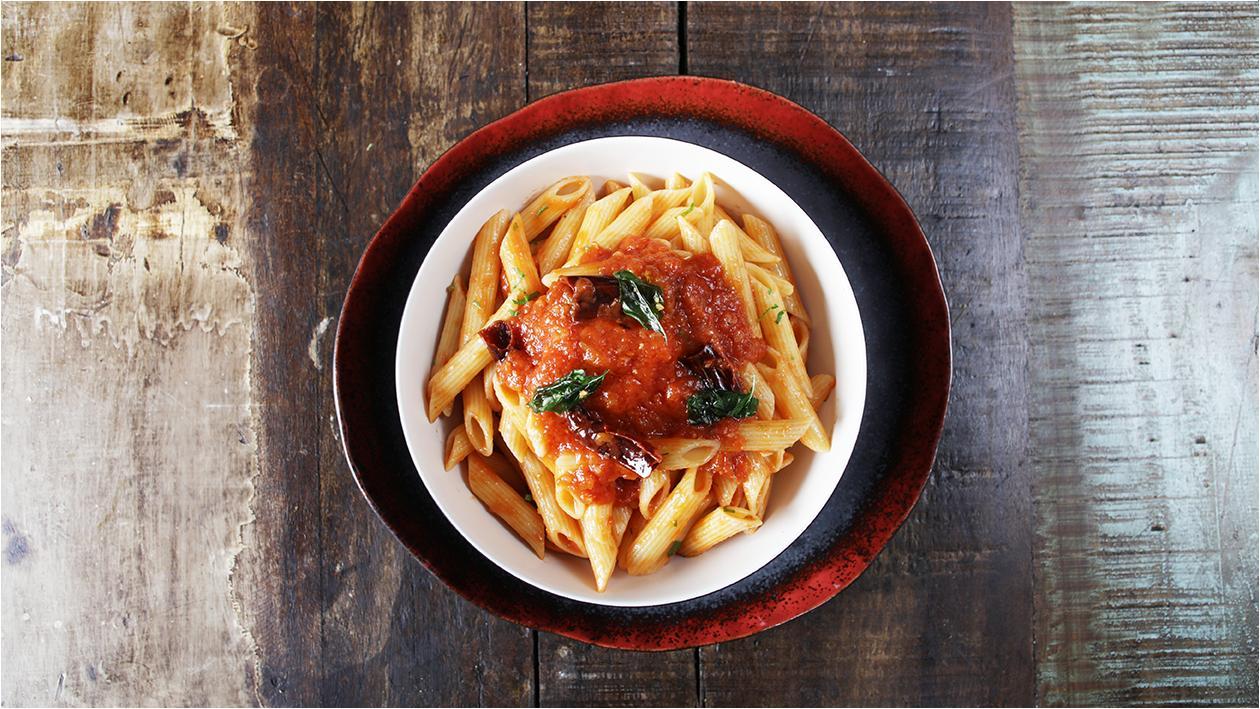 Ingredients
The Sauce:
Red chilli, split in half seeds removed

20 g

Penne rigate pasta, cooked 80 % of the way

800 g
Preparation
The Sauce:

Heat the oil in a pan on medium high and fry of the basil and chilli till crisp. Remove the basil from oil and keep on the side.
This will infuse the oil with flavor that will carry the flavor through the sauce.
Sauté the oinions with the chilli adding the salt till soft then the garlic. Add the water and bring to the simmer.
Whisk in the Knorr Tomato Powder then bring to simmer, add the pasta and finish the cooking in the sauce.
Add half the basil leaves back into the pasta, then plate.
Finish by garnishing with the rest of the crisp basil.

Chefs Hack:

We finish cooking the pasta in the sauce so that it absorbs some of the Arrabiata giving an amazing flavor.