Philadelphia Steak Sandwich
Designed for professional chefs, check out this Philadelphia Steak Sandwich recipe: cooking instructions broken into components, full list of professional ingredients, chefs' preparation secrets. Master this recipe with products like: Knorr BBQ Sauce, Hellman's Real Mayonnaise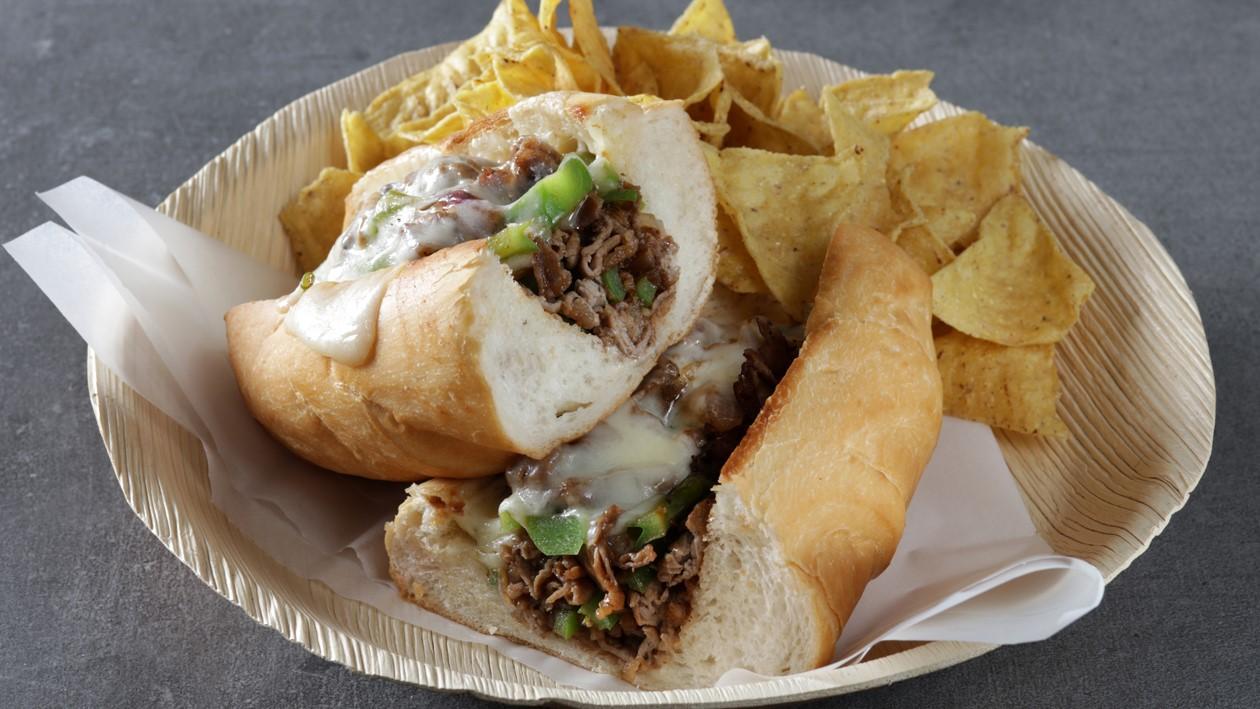 Ingredients
Meat Mix:
Beef Striploin,thin slices

1500 g

Fresh mushroom, sliced

200 g

Black pepper, crushed

5 g
Steak Sauce:
Sandwich:
Preparation
Meat Mix:

Heat oil on a grill, add meat slices, capsicum, onion and mushroom, season with salt and pepper, deglaze with steak sauce.

Steak Sauce:

Whisk all ingredients together.

Sandwich:

Toast breads bun, spread grilled meat mix, top with provolone cheese and melt under salamander.

Presentation:

Serve with French fries on the side with Knorr BBQ Sauce and Hellman's Real Mayonnaise.