Potato Soufflé Arabic Style
Potato souffle with an Arabic twist. Satisfy your invitees & create a variety of stuffing, like chicken, seafood or even vegetable. View full recipe below!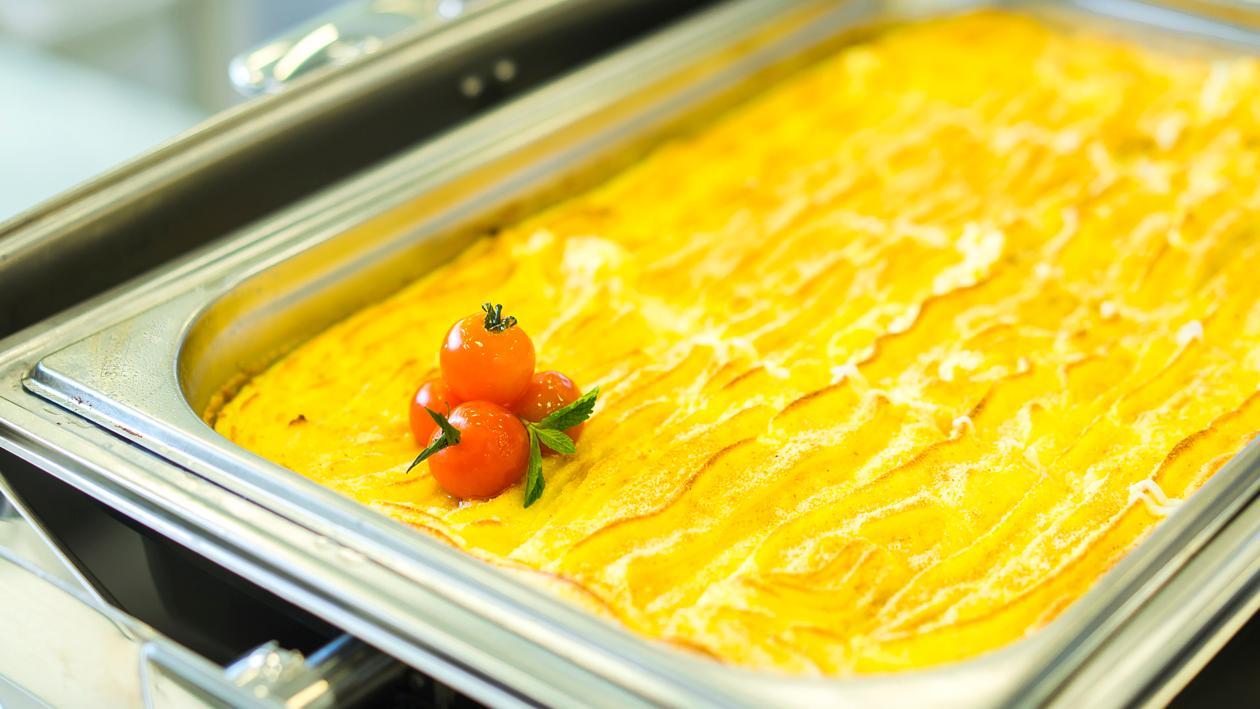 Ingredients
For the Potato:
For the Filling:
Preparation
For the Potato:

In a boiling sauce pan put the milk, butter, salt, pepper and Knorr Mashed Potato Flakes and keep stirring to thicken the potato. Off the gas and add the egg Yolk and keep the potato dough to rest.

For the Filling:

In a sauce frying pan put the oil, onion, carrot and stir to soft, add the minced beef,
Knorr Beef Stock Powder and cinnamon powder to cook well done, add the pine nuts.
First layer potato dough using a piping bag, in the next step at the stuffing and close with the potato dough, finish the top with bread crumbs.
Bake in the oven temperature 185°C for 12 minutes and serve.