Roast Beef & Blue Cheese Sandwich
We have a fantastic roast beef & blue cheese recipe for you. Did you know? Blue cheese is believed to have been discovered by accident, when cheeses were stored in natural temperatures and moisture-controlled caves.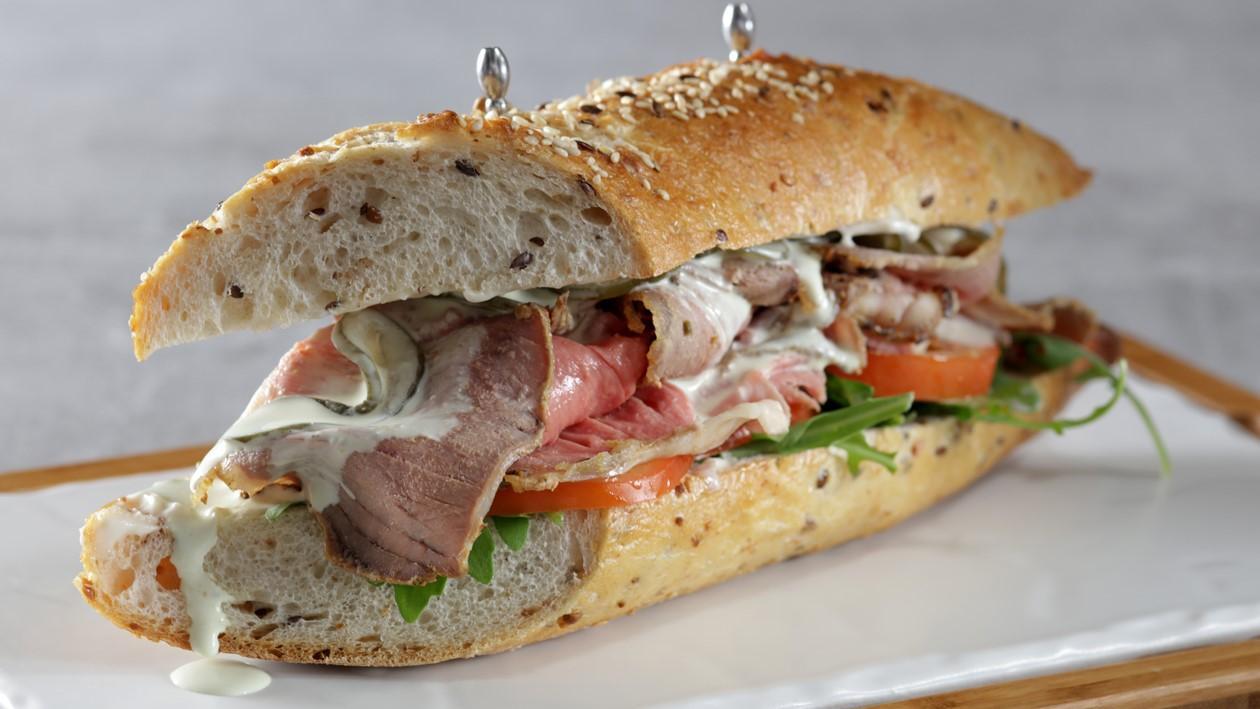 Ingredients
Roast Beef:
Beef Striploin Whole

2000 g

Black pepper, crushed

20 g
Blue Cheese Sauce:
Sandwich Build:
Cucumber Pickles, sliced

250 g
Side:
Preparation
Roast Beef:

Rub roast Beef with all ingredients over night or at least 6 hours. Preheat oven to 200°C.
Cook roast beef on a wire rack until it reaches 65°C for medium well. Remove from oven and let sit until cool down completely, slice roast beef and portion 150 g, reserve in chiller until service.

Blue Cheese Sauce:

Blend all ingredients together until smooth sauce.

Sandwich Build:

Slice baguette lengthwise, spread Hellman's Real Mayonnaise, add Rocca, tomato sliced, roast beef slices, top with blue cheese, cover with top bread and slice in half.

Side:

Deep fry French fries until golden brown, remove from fryer, dry from excess oil, sprinkle seasoning Knorr Aromat Seasoning, Colman's English Mustard Powder, Knorr Lime Seasoning Powder, shake well and serve.