Spicy Korean Double Cheeseburger (lamb & beef patties)
Designed for professional chefs, check out this Spicy Korean Double Cheese Burger (lamb and beef patties) recipe: cooking instructions broken into components, full list of professional ingredients, chefs' preparation secrets. Master this recipe with products like: Hellmann's Light Mayonnaise.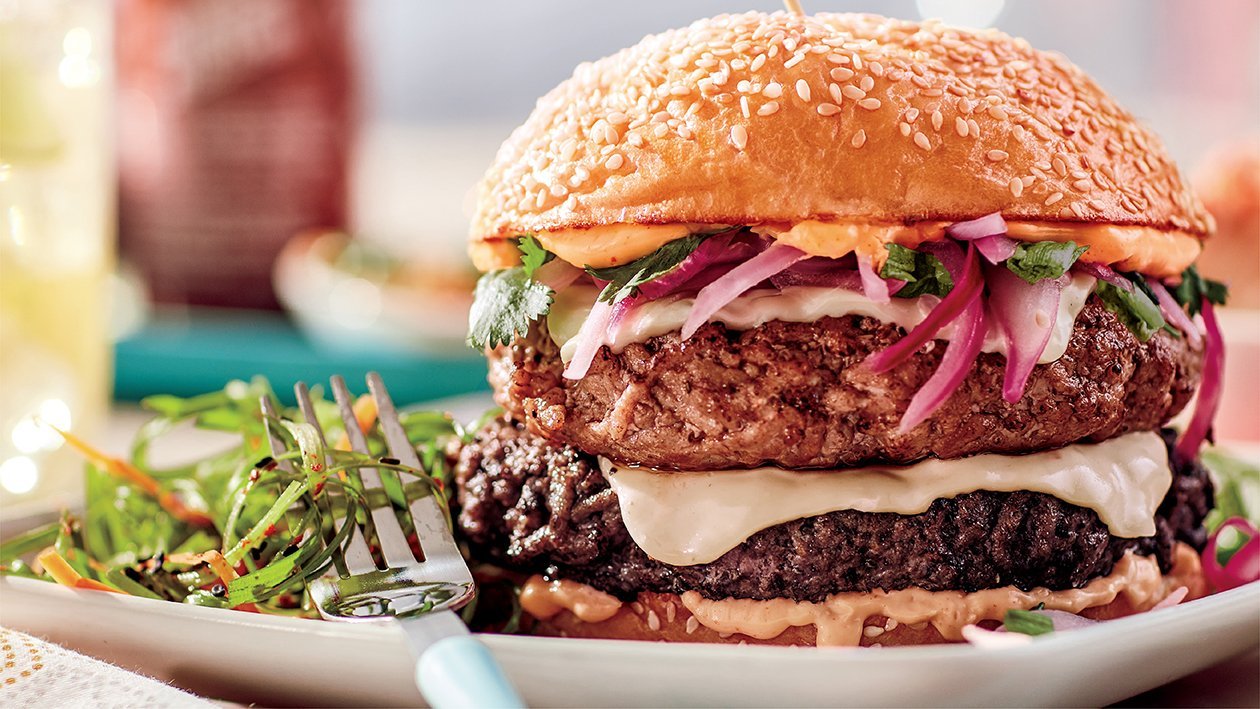 Ingredients
Gochujang Mayonnaise:
Gochujang (chatta halabiye)

125 g
Pickled Red Onions:
Red onion, julienne

300 g

Apple cider vinegar

500 g
Burger:
Gochujang Mayonnaise

400 g

Hamburger buns, toasted

10 pc

Pepper jack cheese, slices

10 pc

Pickled Red Onion, prepared

500 g
Preparation
Gochujang Mayonnaise:

Combine Hellmann's Real Mayonnaise with Gochujang paste.

Pickled Red Onions:

Bring all ingredients except the onions and cabbage to a boil.
Remove from heat and add vegetables.
Allow to cool at room temperature, strain and chill.

Burger:

Season and cook patties to desired temperature.
Spread Gochujang Mayonnaise on the buns.
Build the burger with remaining ingredients.