Mayonnaise is described as a 'white canvas' and we couldn't agree more.  It's the perfect base for creating all sorts of delicious dips and spreads.
Our top ingredients for teaming with Hellmann's Classic Mayonnaise are:
      roasted garlic
      pesto
      spices (curry powder, paprika)
      fresh herbs (dill, parsley, chives, basil)
      blue cheese
      harissa
      mustard
      caramelised onions
      tomato ketchup
Chef David El Bitar's choice: Nothing beats the creamy, smoky, punchy heat you get from harissa mayo. Perfect for dipping sweet potato fries into, or smoothing over a juicy lamb burger.
To see just how versatile an ingredient mayo is, watch the videos below.

Related Products
0
193
loyalty points
20% discount
Recommended price (including VAT)
Product not available with this Distributor
Product added to cart: Hellmann's Real Mayonnaise (4x3.78kg)
Product not available with this Distributor
0
152
loyalty points
20% discount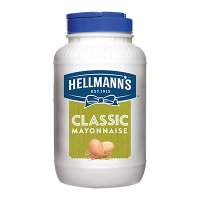 Recommended price (including VAT)
Product not available with this Distributor
Product added to cart: Hellmann's Classic Mayonnaise (4x3.56kg)
Product not available with this Distributor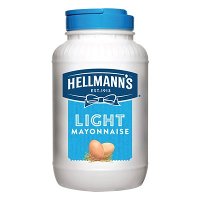 Recommended price (including VAT)
Product not available with this Distributor
Product added to cart: Hellmann's Light Mayonnaise (4x3.78L)
Product not available with this Distributor