Designed for professional chefs, check out this Chicken & Waffles Benedict with Mustard Hollandaise recipe: cooking instructions broken into components, full list of professional ingredients, chefs' preparation secrets. Master this recipe with products like: Knorr Chicken Stock Powder and Knorr Hollandaise Sauce.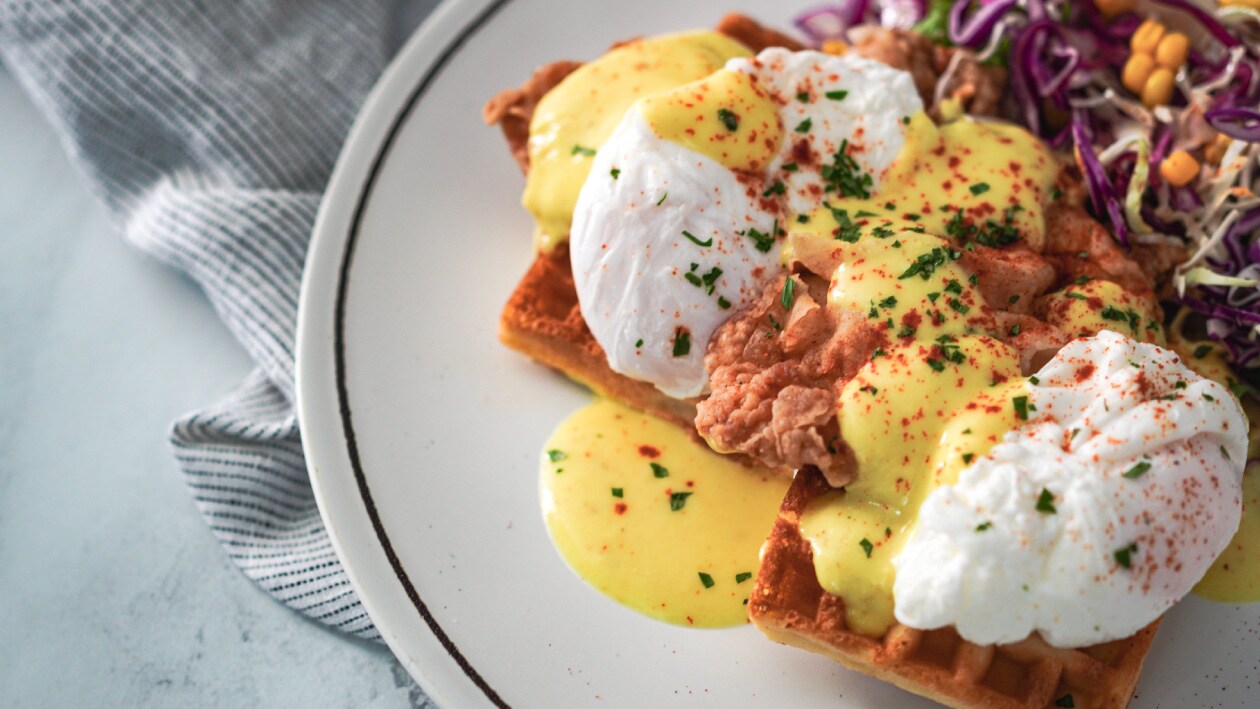 Ingredients
Chicken:
Chicken thigh fillet

1.0 kg

White pepper, crushed

5.0 g

All purpose flour

250.0 g
Mustard Hollandaise Sauce:
Whole grain mustard or Dijon mustard

80.0 g

Parsley, freshly chopped

5.0 g
To Assemble:
Preparation
Chicken:

Season chicken with Knorr Chicken Stock Powder and pepper. Let it stand for at least 20 minutes.
Heat oil to 350F.
Combine the flour and cornstarch. You may season this with your desired herbs or spice mix.
Dredge the chicken in the flour mixture.
Deep-fry the chicken until crispy and golden brown.

Mustard Hollandaise Sauce:

Dilute Knorr Chicken Stock Powder in water.
Combine all the ingredients for the sauce in a pan.
Whisk well to combine and bring the sauce to a simmer.
Taste and adjust seasoning. Set aside until ready to use.

To Assemble:

To assemble a plate, place 2 pieces of waffles on one side of the plate. Arrange the fried chicken and poached egg on top of the waffles and drizzle with the sauce.
Serve with your choice of side greens.