Vegan Chocolate Mousse
Give into your sweet chocolate craving no guilt at all! This healthy take on chocolate mousse ticks all the boxes. It's vegan, full of 'good' fats, antioxidants, and no refined sugars but most importantly it tastes great!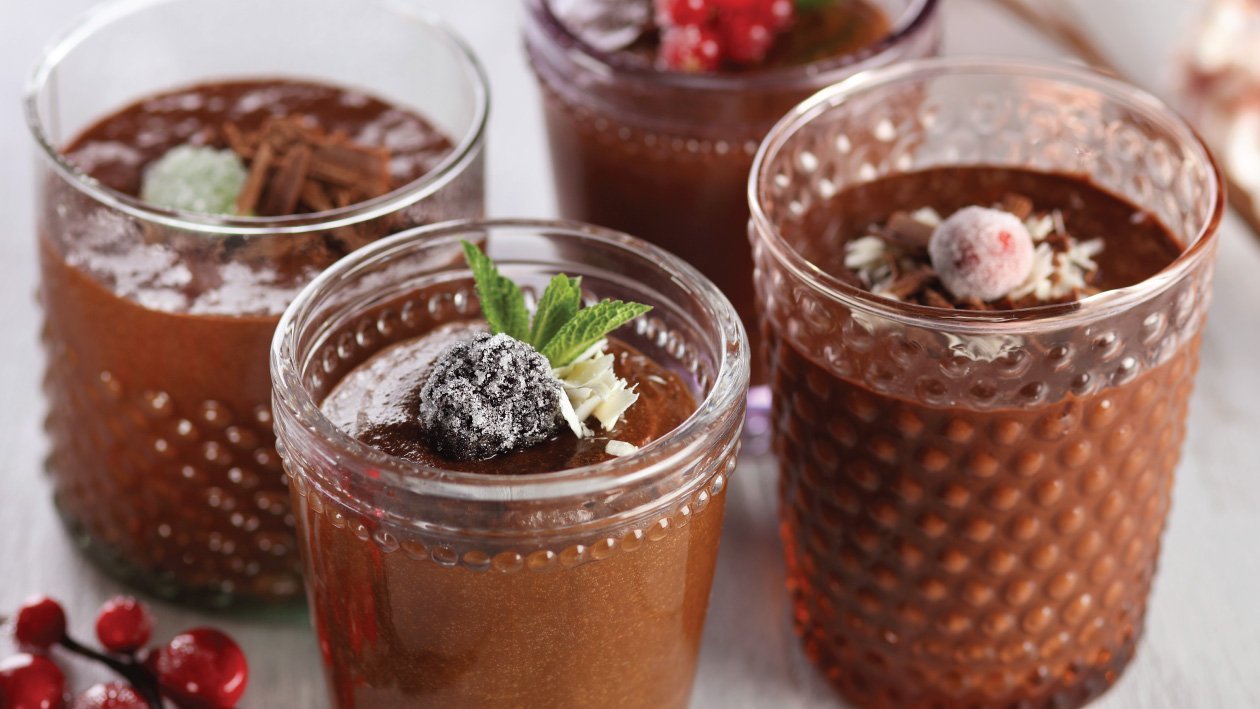 Ingredients
Instructions:
Avocado, flesh removed, pureed

775 g
Preparation
Instructions:

Over double-boiler, melt chocolate and non-dairy milk until smooth. Cool completely.
Fold chocolate mixture into avocado, cover with film touching surface and refrigerate.
In a stand-mixer with whisk attachment, whip chickpea water until soft peak stage, add vanilla.
Fold chickpea meringue into chocolate-avocado mixture. Serve immediately into 10 ramekins/mason jars.

Chef's Tip:

Change up this base recipe by adding orange zest or replace the vanilla extract with peppermint extract for a fresh flavor!