This holiday season might be more challenging due to COVID-19 restrictions in place for hospitality venues, as well as limited resources after a taxing year for the entire foodservice industry. The notion of making every order count has never been more important to breakeven by year end.
The 'new normal' calls for a simplified pantry and more efficient ways of operating to maximize returns. In this article, we look at 4 festive ideas for your dine-in and delivery menu as well as social media marketing tips to help make a positive, lasting impression on your customers – without the added cost and hassle!
1.     How to cater to ALL your diners

The food delivery trend is booming and is here to stay. According to Bader Ataya, Chief Growth Officer and Cofounder of Kitopi, "A typical restaurant in Dubai, pre-covid, made around 40% of its revenue on delivery. Today, that same restaurant because of covid is making 85-90% of its revenue through delivery".

While majority operators will continue to offer on-premise dining for guests, an increasing number (81%) will increase their delivery offerings this festive season*.
Here are a few menu tips to consider when catering to diners celebrating at home:
Keep it simple: your full menu doesn't have to be your delivery menu. A compact delivery menu means easier operations, less money spent on ingredient inventory, and quicker turn-out time back of house. Consider having ready-to-heat and semi-cooked dishes to cater to home-chefs preparing holiday feasts.
Bring on the limited time specials: A quick way to bring in a variety of comforting, warm flavors to your classic dishes is by experimenting with the sauce – here are some of our favorite gravies, all made using the same base; Knorr Professional Demi-Glace: Seven Spice & Date Gravy, Country Style Gravy, Balsamic Hunters Gravy and Classic Roast Beef with Gravy.
Communicate these specials to diners on social media using hashtags to drum up extra business and excitement about your offerings. Make sure to post with photos to get the cravings going!
Consider family-style meals: Think beverage, appetizer, salad, main course and dessert. Meals that serve the whole family makes it easier for serving, boost check prices and minimize packaging waste for you.

Don't forget add-ons and extras: Offer avocado, additional sides or extra protein, cheese, sauce, etc. These are quick and easy ways to boost check averages with low food costs.
2.     How to be festive without being totally traditional 
A memorable holiday dining experience has to be authentic and delicious, and that doesn't always equal a traditional turkey roast! The holidays are a time of nostalgia and tradition. Remember to be authentic to your concept and give your diners what they've come to love and expect, with a little extra touch of what they might be missing from "back home".

For non-Western restaurants, combining traditional festive ingredients with those typical to your cuisine in meat rubs, stuffing or sauces can create exciting dishes. For inspiration, try this Cranberry & Date Leg of Lamb.

Chef's Tip: Serve the lamb with smooth, creamy mashed potato and add a sprinkling of Knorr Professional Chicken Stock Powder to give the mash a flavor lift.
 
If you're a casual dining outlet, add a couple of turkey-inspired specials. Turkey can easily be worked into salads, pizzas, pasta and burgers, like these Turkey, Brie & Cranberry Sliders.
Among your customer base, you're likely to have a variety of dietary requirements, such as vegetarian, vegan, gluten-free and healthy/low calorie diners.
Catering to these diners is all about effective planning. For example, with your mains, instead of planning 3 or 4 meat options, go for 1 or 2, alongside a fish and vegetarian dish like Honey Blue Cheese Parsnips & Carrots or Stuffed Butternut with Pesto. Don't forget to tag the key dietary terms on your online menus for easier search & filtering!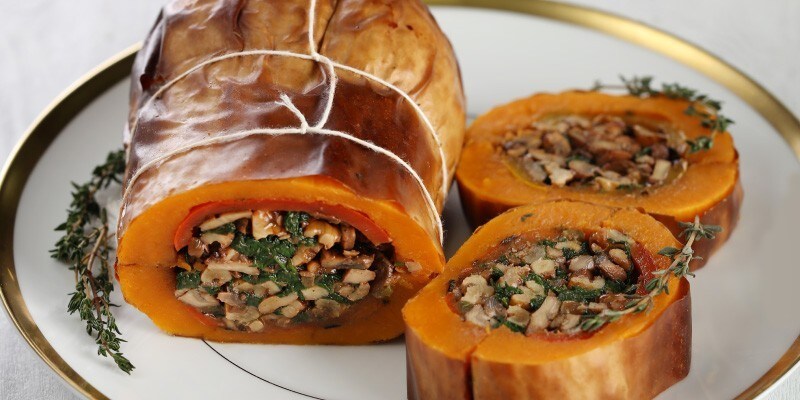 3.     How to plan your menu for the holiday period
Depending on the type of outlet you are, the festive period can last anywhere from a few days to a few weeks. If you're in it for the long haul, be cost savvy with your seasonal offerings: add only two or three new dishes or have a festive weekly special.
Shorter festive offerings often mean grander feasts, and higher diner expectations. Christmas Day is when diners will tend to spend more and want to be spoiled more with their food choices, with dishes that are difficult to cook at home, so a rich dish like Slow Braised Beef is a sure-fire hit.
Reduce your waste by transforming festive leftovers into new dishes for the next day's menu.
Bubble & Squeak is a classic leftover dish, and great for using up excess vegetables and meats. Turkey leftovers can be made into Turkey & Polenta Cakes, which are ideal as an appetizer or a daily special.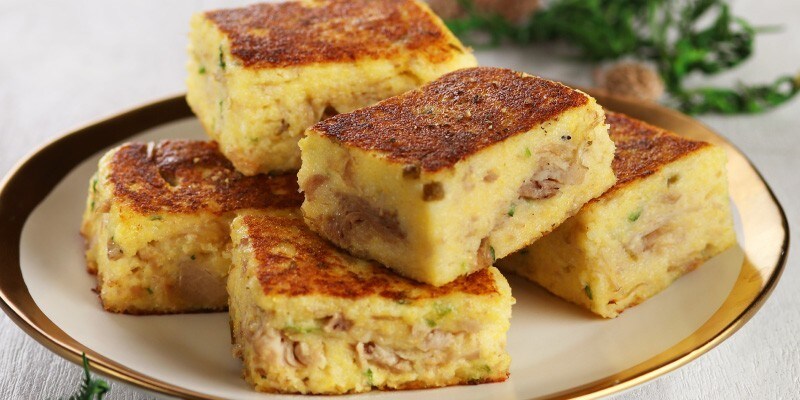 4.     How to strengthen customer loyalty with effective marketing
Loyal customers are the lifeblood of any business. It is said that acquiring a new customer costs around five times more than retaining an existing one, which makes a loyal customer base an incredible asset. However, customer behavior has been severely disrupted in 2020, requiring new ideas and approaches to stand-out in these competitive times.

'Tis the season to win your diners' hearts! These holidays will be a particularly emotional time with many expats spending it away from their friends and family back home. A simple, heartfelt gesture from your restaurant will go a long way in making lasting impressions.
To get inspired, here are some promotional ideas from Chefs around the world that you could use:
Delight and Surprise: Send a handwritten note or Christmas card for that extra little personal touch. Messages of positivity and well-wishes ahead of NYE can be written on delivery packaging.
Dress it Up: Offer delivery in holiday-decorated boxes. Great tasting meals are no less than a present, so add that exciting décor and spread the holiday spirit! Encourage customers to post pictures of their food delivery and celebrations tagging your social media pages and hashtags.
Kid-Friendly Freebies: Offer fun (and yum!) extras to attract children. The easiest items are those that require minimal additional effort and can be prepared and refrigerated beforehand. How about a free gingerbread or chocolate chip cookie with every kids' meal?
Tips n' Tricks: Share some easy-to-prepare recipes or tips on how to re-use leftovers alongside every delivery/takeaway order.
Virtual Cooking Classes: Offer ingredients, mealkit recipes and online classes for diners looking to roll-up their sleeves in the kitchen during the downtime. This could even grow to be a new revenue stream for your business in the future.
Promotions: Create value-based meal bundles featuring your top festive dishes – add attractive discounts from time-to-time to highlight these during peak hours on delivery aggregator platforms.
*Reference: ®UFS e-Panel Global Report | Preparing for The Festive Season Facing Covid | Kantar | Nov 6th - Nov 18th 2020