"People turn to street food because they are looking for something familiar but re-thought in a creative way." Tony Adams, Chef & owner of the of The Big Wheel Mobile Food Truck.
With the many successful examples of food trucks here in the Gulf, there's no denying that the street food trend is here to stay. Why not bring some of the magic into your establishment? Our very own Chef Jean shares tips on how to design a high-impact street food menu.
"When I think of street food, four essential categories come to mind: Something crispy, finger-licking good finger food, home comfort favourites and something for the more health-conscious diner."
Ideas for something crispy:
Baked Sweet Potato Fries & home-made Chipotle Mayo -Baked sweet potato fries are the next big thing in the world of chips! They work very well with many flavours, especially with spices and smokey notes. In this variant, we are pairing them with a dip made to match: home-made Chipotle Hellmann's Mayonnaise.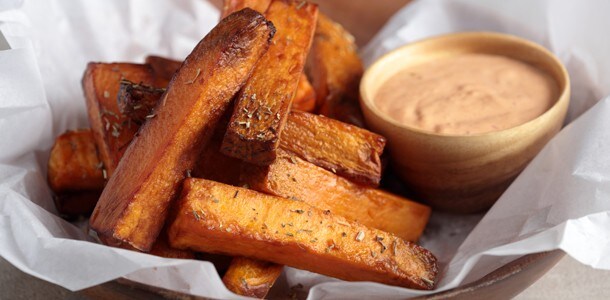 Tempura Onion Rings with Black Garlic Aioli - Crispy onion rings have been around for generations, so we decided to evolve them a step further. Half the secret lies in the dip: black garlic aioli with Hellmann's Real mayonnaise. It is recommended to use Japanese tempura batter for a light but very crispy coating.
Ideas for finger-licking finger foods:
Tempura shellfish - You simply need to hop onto the tempura bandwagon if your menu offers street food. Our chefs recommend using shellfish to create this delightful snack. Oh, and we have ditched the traditional ponzu for a chimichurri cream cheese dip!
Smoked chicken samosa with mango chutney - A contemporary take on the south-east Asian classic, this samosa consists of smoked chicken, onion and cheese coupled with a tangy and spicy mango chutney on the side. We used Colman's mustard to spruce up the chutney.
Ideas for home comfort favourites:
Lobster Roll with Louisiana remoulade – Lobster Rolls are the pinnacle of gourmet snacks & street food. Our take on the dish uses Japanese brioche style hot dog rolls with Hellmann's remoulade. To add a unique twist, we use Tang Zhong roux which helps keep the bread soft and fresh.
Chicken Po'Boy with Asian Vegetables - Chicken Po'Boy is a traditional submarine-style sandwich with Asian vegetables and a spicy, tangy mayo sauce. We recommend using crispy French bread to add a great crunchy texture and pulled roast chicken that has been in brine.
Ideas for the more health-conscious diner:
Deep Sea Tuna Slider - These delectable bright red tuna slides are seared tataki style and served with a brioche bun. An extremely light, fresh and healthy combination that is rounded off by a dash of taste with Hellmann's Real mayonnaise.
Chicken Salad Croissant - Buttery croissants generally have great texture and they add that modern twist to your sandwich selection. The cold chicken salad is quick and easy to prepare, and it always comes out best with Hellmann's Real Mayonnaise. Try innovating with dried fruits and nut fillings to keep the guests coming back!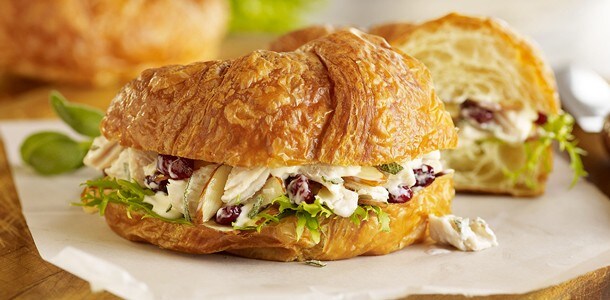 One last tip: Don't be afraid to flex your menu. Start with a basic menu then change it up. Try something familiar but-rethink it.
Have any tips or recipe ideas to share with other chefs on street food? Share with us on our Facebook page! If we use your tips or recipe, we will gift you a set of professional chef's knives.