Noodles With Miso Eggplant Sauce
Designed for professional chefs, check out this Noodles With Miso Eggplant Sauce recipe: cooking instructions broken into components, full list of professional ingredients, chefs' preparation secrets. Master this recipe with products like: Knorr Chicken Stock Powder and Knorr Professional Teriyaki Sauce.
Vegetarian Dishes
Main Courses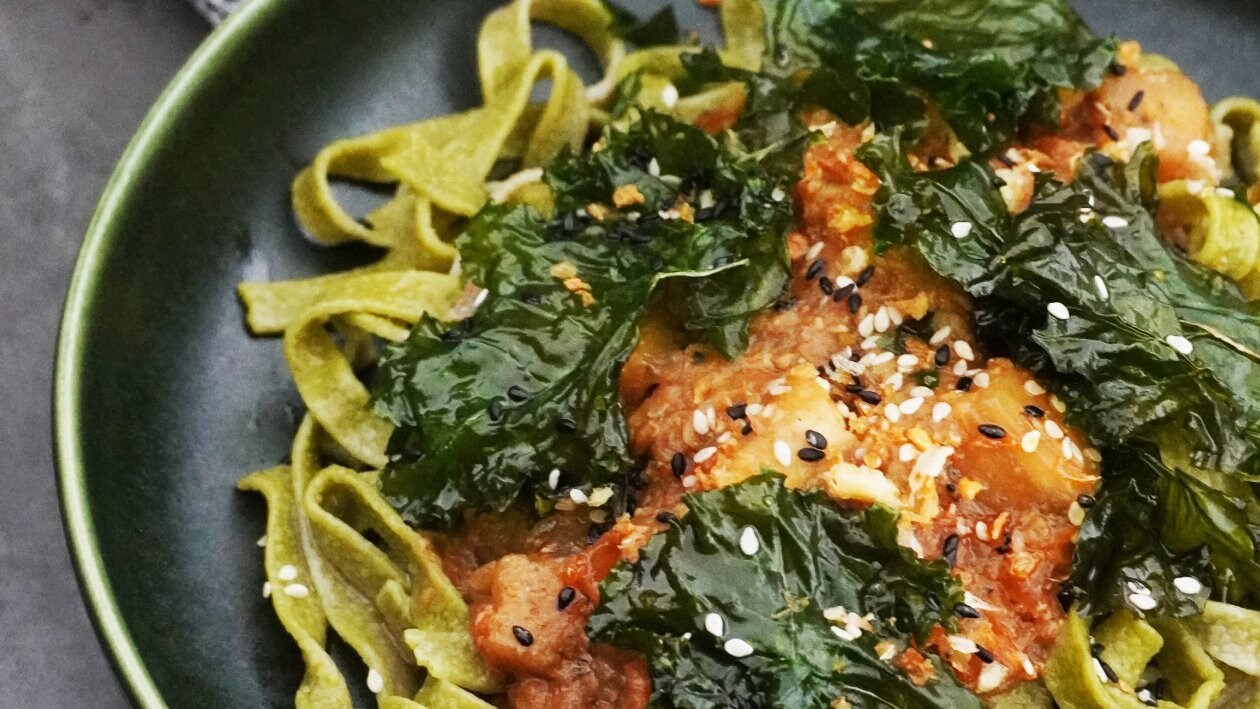 Ingredients
Procedure:
Red onions, peeled

120.0 g

Tomatoes, seeded and diced

300.0 g

Korean Gochujang

6.0 tbsp

Eggplants, torched with skin removed, cut into large dice

60.0 g

Spinach noodles (can be replaced with pasta or any wheat noodle)

400.0 g
Garnish:
Toasted black and white sesame seeds
Preparation
Procedure:

Place the garlic, onions and spring onions & oil in a blender. Pulse until it forms a thick paste.
Heat a wok over a medium heat. Add the aromatic paste and cook until fragrant. You may add more oil to the pan as needed.
Add the tomatoes and season with Knorr Chicken Powder and black pepper.
Add the rest of the ingredients into the wok. Add ¼ to ½ cup of water to thin out the sauce if it appears too thick.
While the sauce is simmering, cook the noodles in a pot of boiling salted water. Cook until al dente. When done, drain the noodles and toss with a small amount of sesame oil and canola oil to prevent it from sticking.
Divide the noodles into several portions. Scoop around a cup of the sauce on top of the noodles.

Garnish:

Garnish with fried kale leaves, sesame seeds and garlic chips. Serve immediately.