Designed for professional chefs, check out this Teriyaki Chipotle Marinade recipe: cooking instructions broken into components, full list of professional ingredients, chefs' preparation secrets. Master this recipe with products like: Knorr Hickory BBQ Sauce and Knorr Professional Teriyaki Sauce.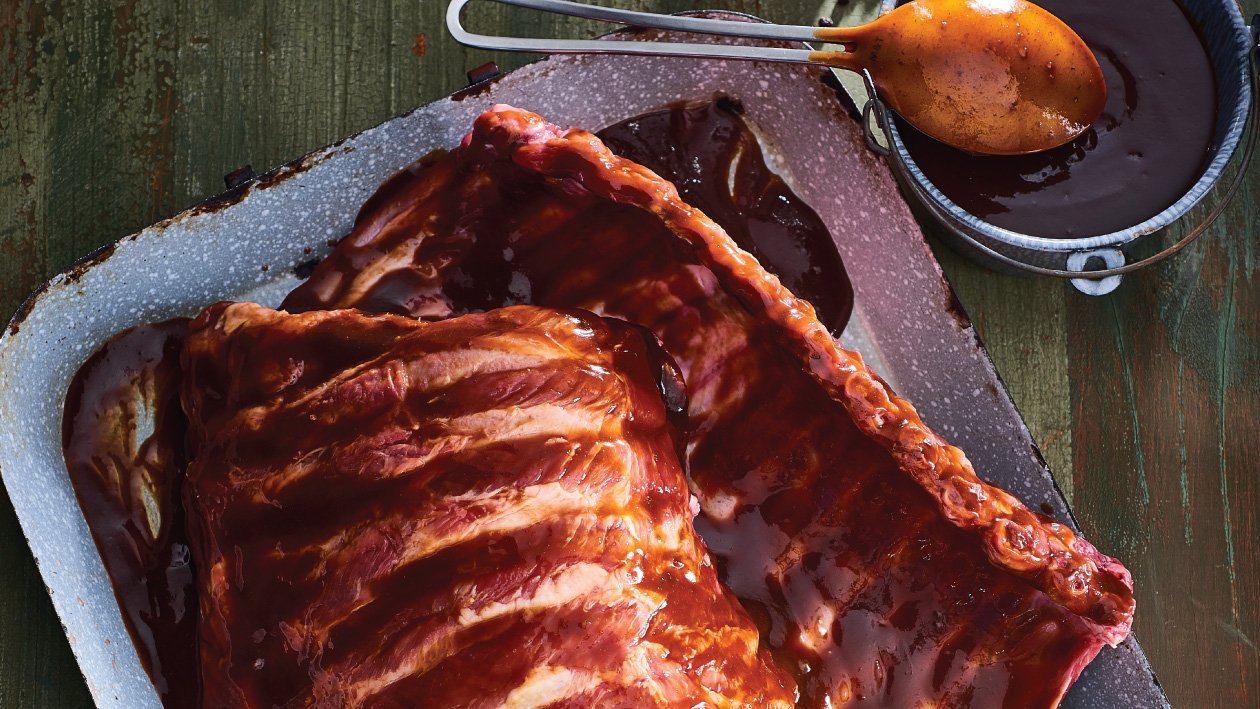 Ingredients
Teriyaki Chipotle Marinade:
Preparation
Teriyaki Chipotle Marinade:

Combine all ingredients together.
Marinate beef ribs for 24 hours then roast for 2 hours at 150°C.
Don't forget to baste every 15 minutes.