Tteokbokki
Designed for professional chefs, check out this Tteokbokki recipe: cooking instructions broken into components, full list of professional ingredients, chefs' preparation secrets.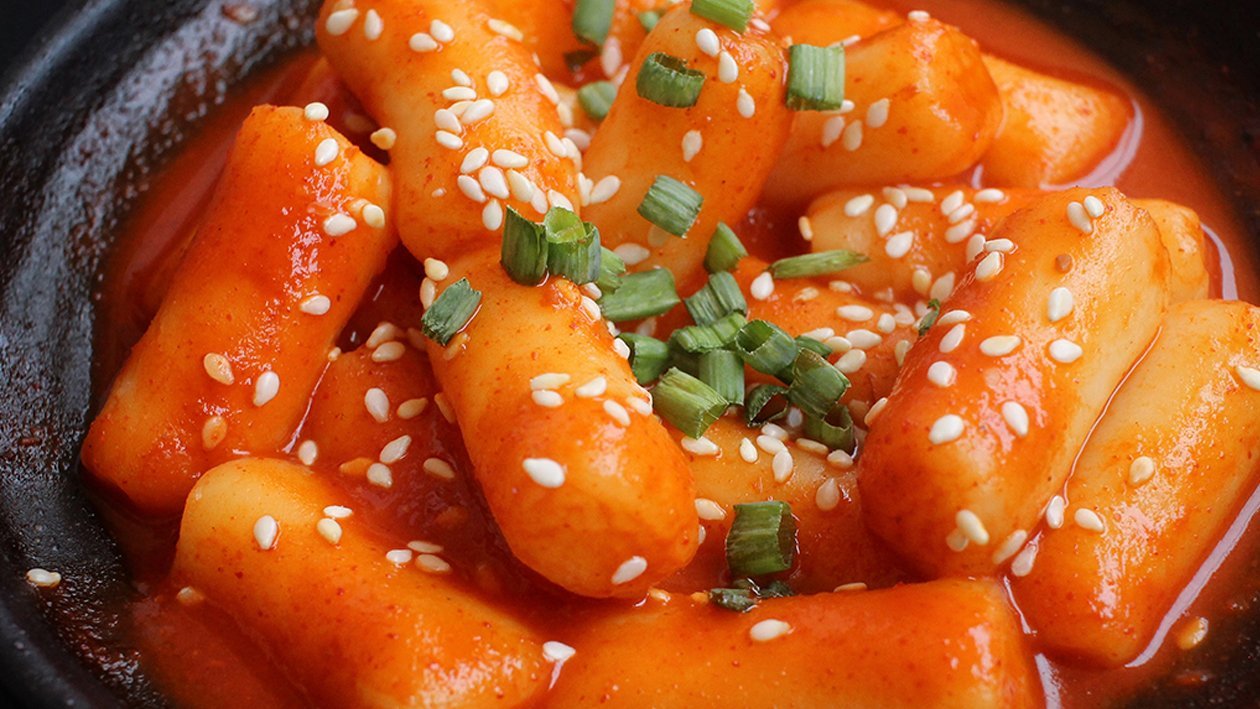 Ingredients
Soak The Rice Cakes:
Tkeokbokki (Long Rice Cakes)

750 g
Preparing The Sauce:
Fish Stock (Or Water)

1.4 l

Red chilli pepper paste (Gochujang)

100 g

Red chilli pepper flakes (Gochugaru)

25 g
Finish The Dish:
Preparation
Soak The Rice Cakes:

Soak the rice cakes for about 20 minutes if hardened or refrigerated. Cut the fish cake, cabbage, and spring onions into 5cm pieces.

Preparing The Sauce:

Add the fish stock or water to a large pan. Stir in the sauce ingredients. Bring it to a boil over medium high heat, stirring to dissolve the red chilli paste (gochujang).

Finish The Dish:

Add the rice cakes. Boil until the rice cakes become very soft and the sauce has thickened, about 8 to 10 minutes.
Stir frequently so the rice cake doesn't stick to the bottom of the pan.
Add the vegetables and fish cakes. Continue to boil, stirring constantly, for an addition 4-6 minutes.
Taste the sauce, and adjust the seasoning if needed.
Add the sesame oil and optional sesame seeds right before turning off the heat. Serve immediately.