Hawaiian Shrimp Salad
Hawaiian Shrimp Salad
The love that our chefs have for Hawaii reflects in this fantastic Shrimp Salad recipe. Of course, it has Pineapple too, like all things Hawaiian.
For the sauce, we recommend a cocktail sauce using Knorr Tomato Pronto. Try it out!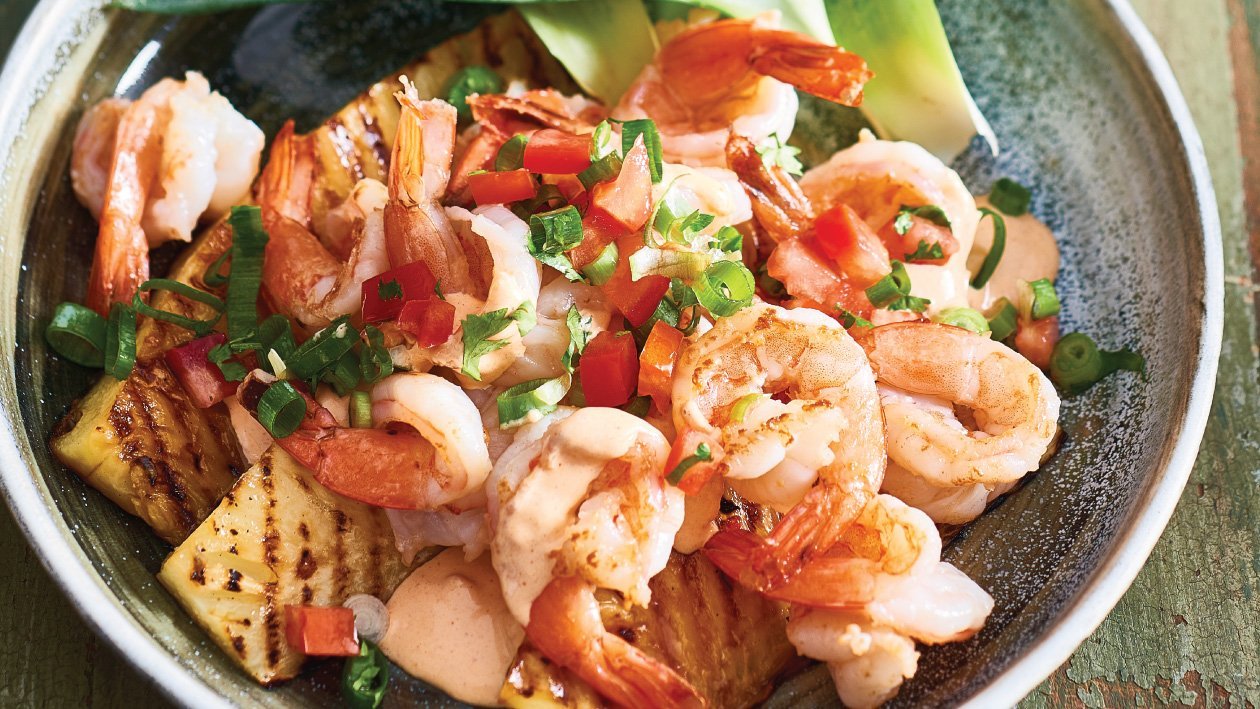 Ingredients
The Salad:
Prawns, peeled, deveined, tails on

1.2 kg

Pineapple, cut into wedges

2 kg

Green onions, sliced

100 g

Coriander, fresh, chopped

40 g
Preparation
The Salad:

Quickly barbecue the prawns and pineapple wedges with a little oil.
Combine the salsa ingredients together and set aside.
Combine the sauce ingredients together and set aside.
To serve, place the pineapple and prawns in a bowl and top with the salsa and sauce.