Philly Steak Roll Sandwich
Designed for professional chefs, check out this Philly Steak Roll Sandwich recipe: cooking instructions broken into components, full list of professional ingredients, chefs' preparation secrets. Master this recipe with products like: Knorr Brown Gravy Base.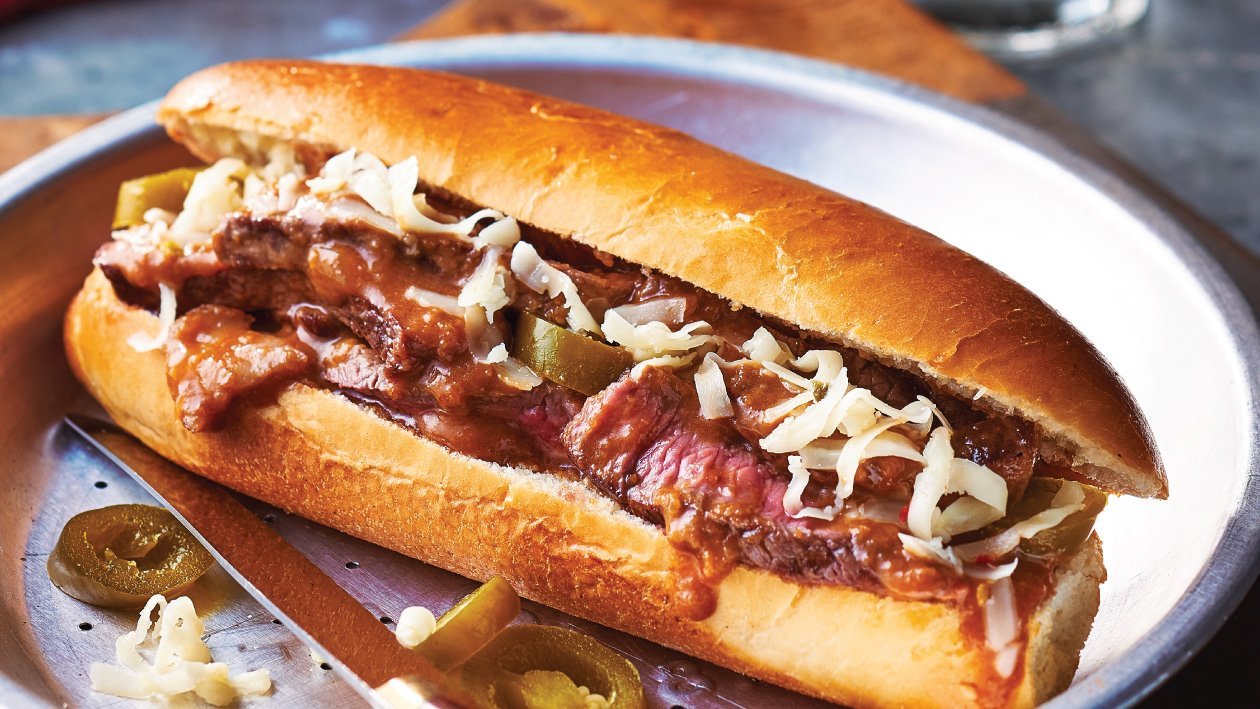 Ingredients
Steak:
Cheese Sauce:
Onion, finely chopped

120 g

Provolone cheese, grated

100 g

Cheese, parmesan, grated

50 g

Gruyere cheese, grated

50 g

Cheddar cheese, sharp, orange, grated

100 g
Preparation
Steak:

Season Steak, cook over the flat top grill and thinly slice it.

Cheese Sauce:

In a pot, sweat the white onion in butter.
Add 100 ml of warm water and Knorr Brown Gravy Base, mix.
Add all the grated.
Once the cheese melts, add the sliced steak back to the pan to warm through.
Fill warm bun with steak and sauce, top with sliced jalapenos and extra sauce and extra cheese.