What's all the buzz about chicken wings?
More and more people are ditching the 'three-square meals a day' concept in favour of smaller, snackable options that fit around their busy lifestyles. So, what does this mean for your restaurant menu? Smaller portions making the diner's eating-out experience more interactive, creating a greater social sharing of food dishes and lower food costs, which in turn will assist in better turnover. 
Chicken wings offer a host of benefits for restaurants to capitalise on. Wings can be added to your menu as small plates or sides and can be served all day, while also allowing chefs the flexibility to easily tap into current flavour trends.
Opting to bake-not-fry is one way of appealing to customers that want to eat little and often but are calorie conscious, helping to dispel wings' reputation as game day junk food. 
Consistency is key for keeping your customers coming back for more. Ensure your wings are consistently cooked to perfection by using the Knorr Professional Chicken Stock Powder or Knorr Far East Seasoning blends to guarantee a great tasting flavour every time.
From the flavour combinations causing a stir to serving suggestions for meat-eaters and plant-based diners alike, get the lowdown on the wings revolution.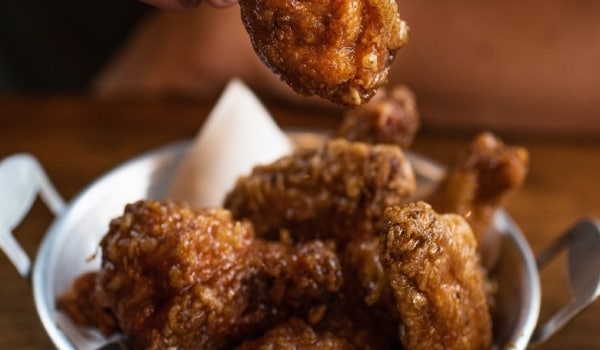 Emerging trends & flavours
The vegan food movement shows no signs of slowing down, so it's no surprise that even the chicken wings trend is being infiltrated with plant-based alternatives. There are now countless different types of vegan 'wings' available, from like-for-like substitutes made with seitan and tofu to cauliflower florets. 
KFC - arguably the most famous chicken restaurant in the world - have already launched their Original Recipe Vegan Burger and are set to bring their long-awaited plant-based nuggets to the market soon. Meanwhile Dominos, Papa Johns and Burger King all now have a plethora of vegan menu options to choose from.
Veggie and vegan options can no longer be seen as afterthoughts, so it's important that any vegan options on your menu can hold their own. Vegan wings should have the same crispy, well-seasoned coating as their meat counterparts. Offering a selection of vegan dips, like buffalo sauce and aioli are also worthwhile add-ons.
Chefs can easily switch out regular chicken for our Vegetarian Butcher NoChicken Chunks. These vegan, soy-based chunks are a great source of plant-based protein and can be fried, barbecued and grilled just like regular chicken.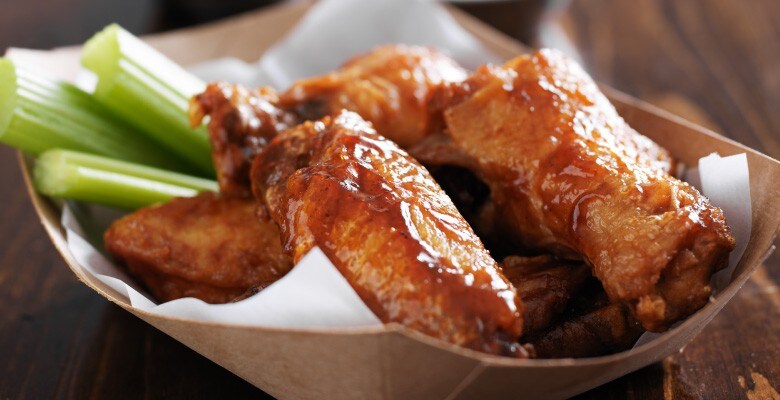 New flavour fusions
Of course, when it comes to wings, seasoning is everything and with an abundance of new flavours coming through this year, there's plenty of room for experimentation. 
Wingstop's line-up is extensive, tapping into the sweet-meets-savoury trend with Brazilian Citrus Pepper and tangy Hawaiian options.  
Dubai-based Caribbean restaurant Ting Irie serves up their signature Flamin' Wings in 7 refreshingly offbeat flavours in addition to the usual BBQ and buffalo, including passion fruit, jerk, and coconut curry. 
Wingsters, the first Buffalo wings restaurant in the UAE, offers over 25 different wing flavours, globetrotting across continents with flavours like Indian Masala and Mexican honey chipotle.
If you're looking to save time or streamline your pantry, the vegan-friendly Knorr Professional Hickory BBQ Sauce is a must, whether the wings on your menu are plant based or chicken. Made for coating and glazing, use it to infuse wings with an authentic wood smoked flavour – no BBQ needed. Meanwhile, Hellmann's Classic Mayonnaise can be used straight from the tub as a dip, or combined with seasoning to create different flavoured dipping sauces.
5 tempting wings recipes to consider for your menu