Designed for professional chefs, check out this BBQ Eggplant Kebab recipe: cooking instructions broken into components, full list of professional ingredients, chefs' preparation secrets. Master this recipe with products like: Knorr Aromat Seasoning, Knorr Tomato Pronto and Knorr Hickory BBQ Sauce.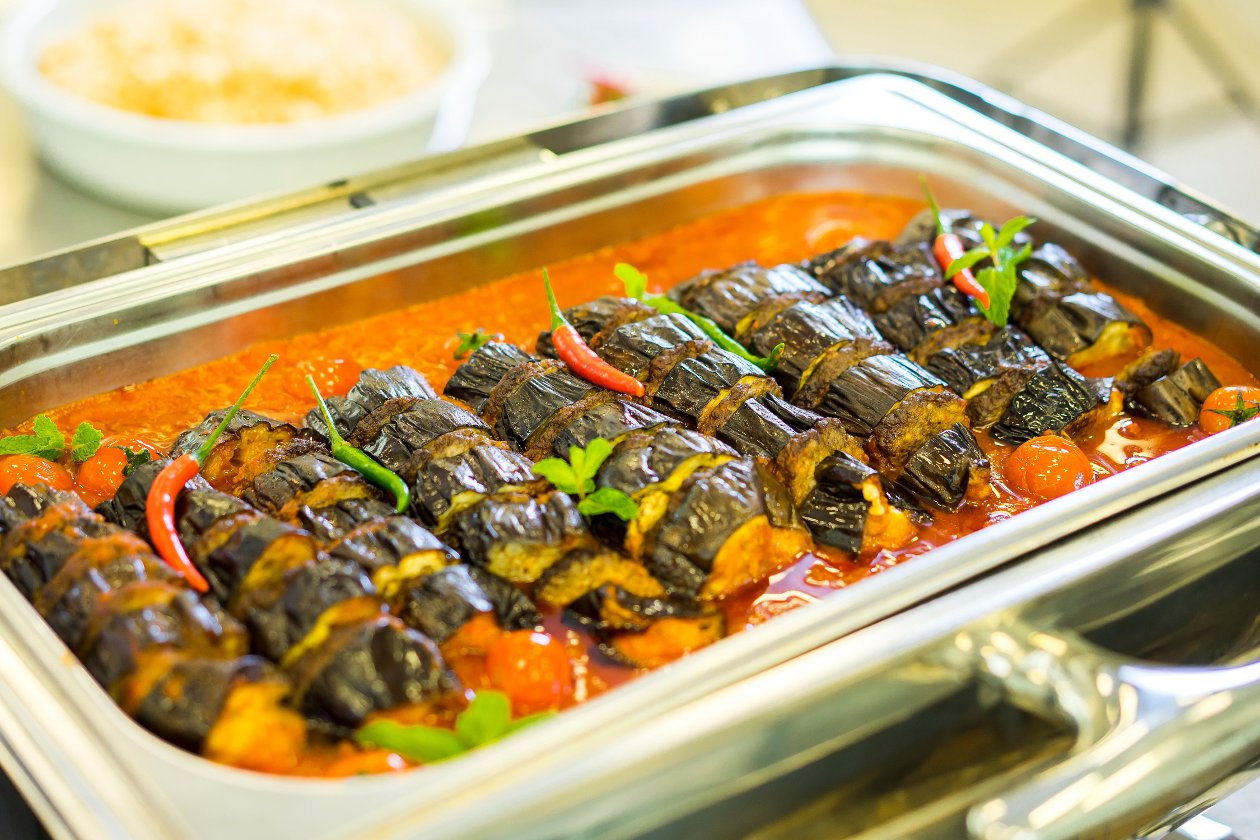 Ingredients
Kebab Skewers:
Black pepper, ground

5.0 g
Sauce:
Garnish:
Coriander leaves, chopped

20.0 g
Preparation
Kebab Skewers:

Cut each eggplant in five round circles and add the salt.
Mix the minced meat with the onion, bread crumbs, Knorr Aromat Seasoning and black pepper.
Make meatballs in 30g size and put each ball on the sliced eggplant, continue the procedure to finish the skewer.
Put the eggplant skewers in the tomato saucepan.
Preheat the oven to 220°C and bake for 15 minutes.

Sauce:

In a frying pan, add olive oil, garlic, Knorr Tomato Pronto, Knorr Hickory BBQ Sauce and bring to a simmer, transfer the sauce to a baking pan.

Garnish:

Garnish with fresh coriander leaves.

Presentation:

Serve with Vermicelli rice.