Spicy Masala Croquettes
Designed for professional chefs, check out this Spicy Masala Croquettes recipe: cooking instructions broken into components, full list of professional ingredients, chefs' preparation secrets. Master this recipe with products like: Knorr Mashed Potato Flakes, Knorr Chicken Stock Powder, Knorr Mashed Potato Mix.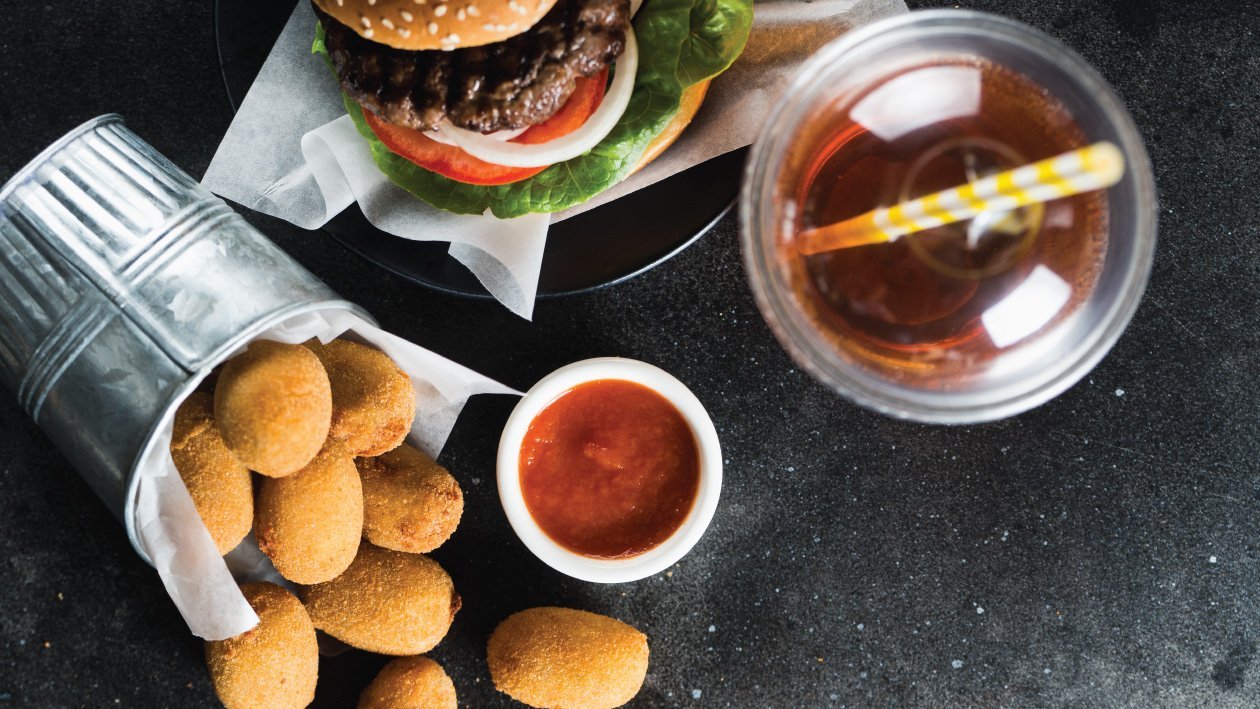 Ingredients
Method:
Onion, finely chopped

100 g

Coriander, fresh, chopped

5 g

Parsley, fresh, chopped

5 g
Croquette Base Method:
Mozzarella cheese, grated

200 g

Fresh mashed potato

100 g
Tomato Sauce:
Preparation
Method:

Prepare the croquette base.
In a hot pan, add oil and sauté onion, garlic, and ginger until translucent and almost paste.
Add all spices.
Remove from heat and add fresh herbs.
Mix with the croquette base and shape into croquettes balls.
Breading: Dip in flour, egg and panko bread crumbs.
Fry 5 pieces per portion.

Croquette Base Method:

Mix Knorr Mashed Potato Flakes in hot water until dissolved.
Add grated mozzarella cheese, fresh mashed potato and Knorr Chicken Stock Powder to the Knorr Mashed Potato Mix.
Use as a base to add different flavours.
Top It Off! (Optional) or serve it with your diners favourite dips!

Tomato Sauce:

Bring water to a boil, add Knorr Tomato Powder, mix and simmer for one minute.
Add any preferred flavours and serve.