Zaatar Honey Aubergine Fries
These crispy Aubergine Fries are sure to add character to your menu offering. Why not replace the French fries on a few dishes? Customers are also searching for healthier options. Check out the recipe below.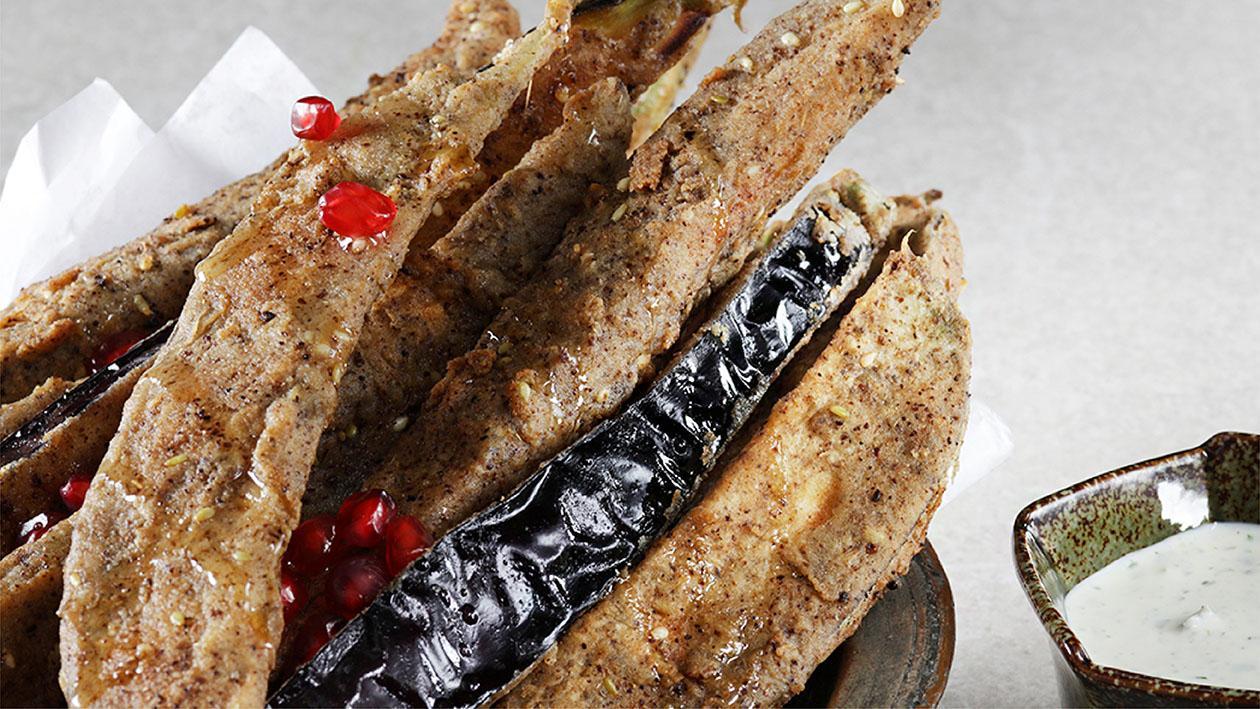 Ingredients
The Aubergine Fries:
Yogurt Dip:
Pomegranate seeds, fresh

50 g
Plating:
Preparation
The Aubergine Fries:

Wash eggplant and cut into thick slices lengthways, then cut into wedges.
Put in a large bowl of cold water and soak for 1 hour.
In a shallow bowl or dish, mix together flour, sumac, zaatar, garlic powder and Knorr Aromat Seasoning.
Heat fryingoil to 180°C.
Take a Aubergine directly from the water, dip in flour mixture, coating well and shaking off the excess.
Fry until golden brown.
Drain on kitchen paper.

Yogurt Dip:

In a food processor blend all ingredients together except the pomegranate seeds, remove from machine into a bowl and mix in the pomegranate seeds. Store in chiller until service.

Plating:

Arrange on a platter, drizzle with honey and yogurt dip and serve more yogurt dip on the side.
Garnish with fresh mint and coriander leaves.