Lebanese Style Falafel Sandwich
Designed for professional chefs, check out this Lebanese Style Falafel Sandwich recipe: cooking instructions broken into components, full list of professional ingredients, chefs' preparation secrets.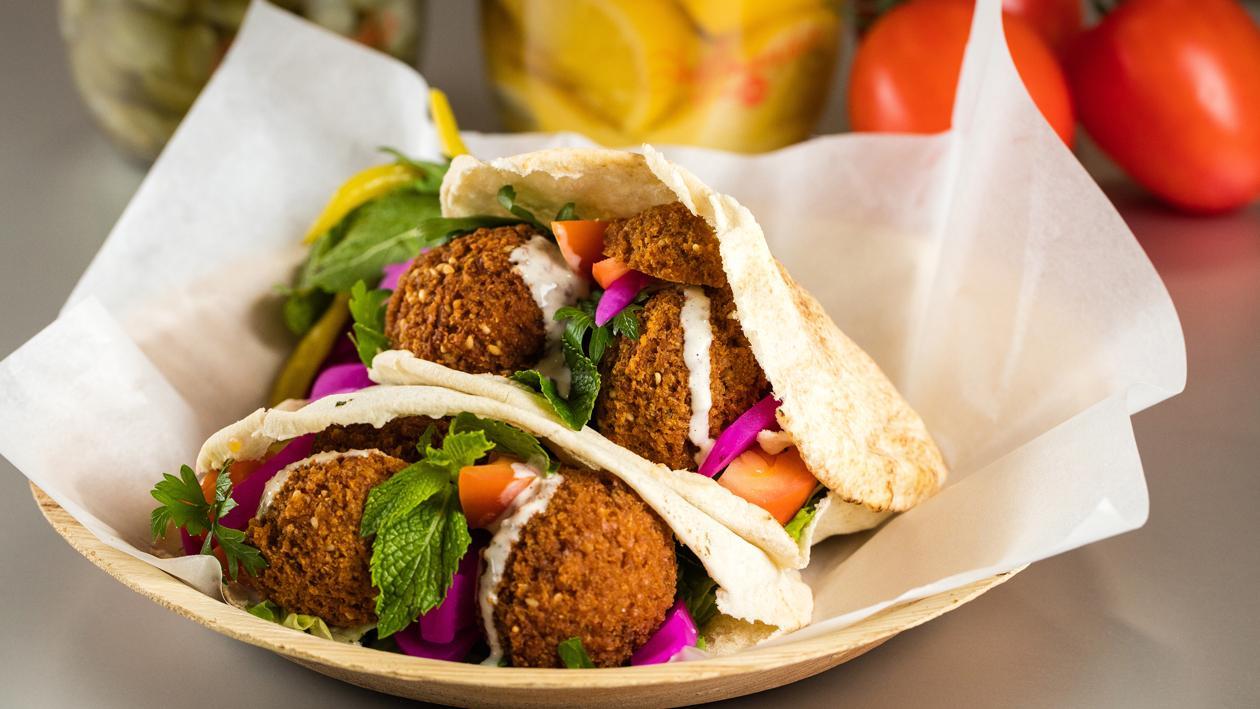 Ingredients
Falafel Mix:
Broad Beans,dry Peeled

500 g

Parsley, roughly chopped

150 g

Dried coriander powder

4 g
Tahini Sauce:
Sandwich:
Preparation
Falafel Mix:

Soak chickpeas and broad beans in cold water overnight, drain well
Using meat mincer or food processor, blend all ingredients together except corn oil for frying.
If mix is dry, add a little water to get a wet crumble mix that is easy to shape.
In a deep fry pan, reheatfrying oil to medium high heat or 160°C, shape falafel into balls or using a falafel baller and deep fry until golden colour.
Remove from oil and let drain excess oil.

Tahini Sauce:

Using a blender or hand whisk, mix all ingredients together to get smooth tahini dressing.

Sandwich:

Spread Bread on chopping board, crush falafel pieces top with all vegetable and drizzle tahini sauce, wrap sandwich and serve.