Designed for professional chefs, check out this Pasta Bolognese recipe: cooking instructions broken into components, full list of professional ingredients, chefs' preparation secrets. Master this recipe with products like: Knorr Demi Glace Sauce, Knorr Aromat Seasoning, Knorr Mise en Place Basil, Knorr Tomato Pronto and Knorr Vegetable Powder.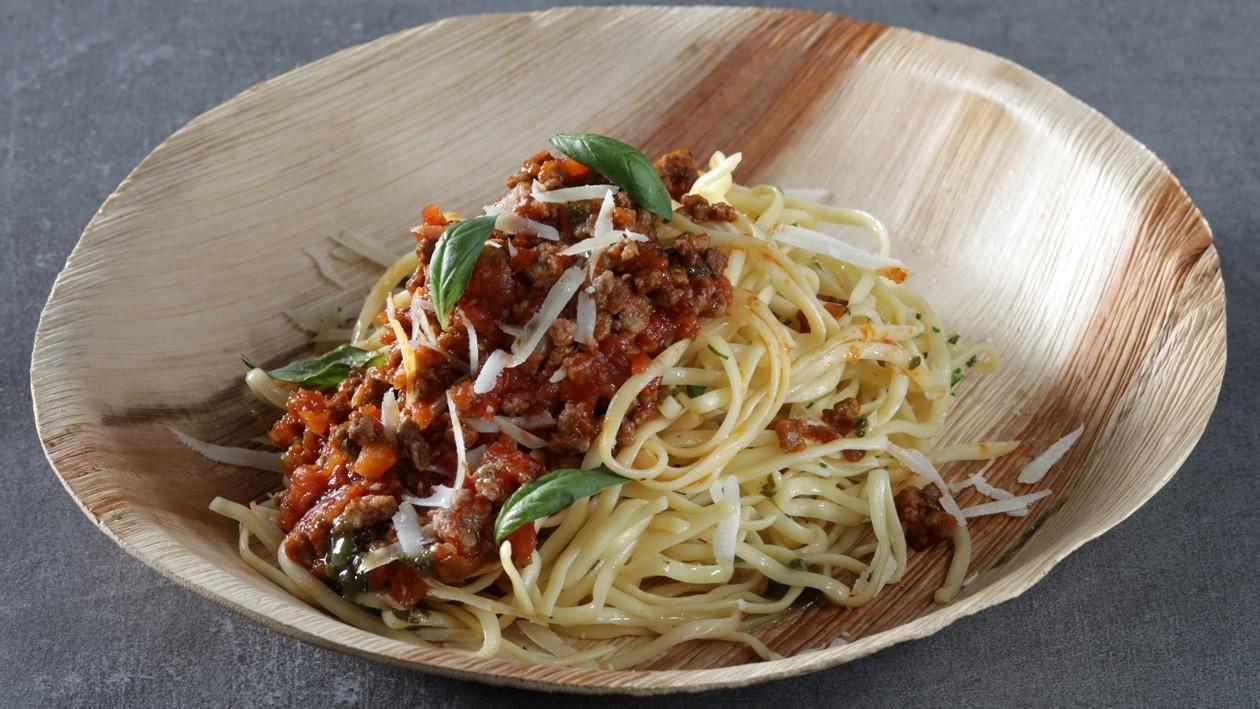 Ingredients
Bolognaise Sauce:
Mirepoix( Carrot,celery,onion)

250 g

Thyme, fresh, chopped

5 g
Pasta:
Spaghetti Pasta, boiled

2000 g

Parsley, roughly chopped

10 g

Garlic cloves, minced

10 g
Presentation:
Cheese, parmesan, grated

200 g

Knorr Mise en Place Basil (2x340g)

20 g
Preparation
Bolognaise Sauce:

Sauté mirepoix in a heavy saucepan over medium heat with oil until translucent, add minced beef and continue sautéing until the meat is dry and almost brown in colour.
Add Knorr Demi Glace Powder, Knorr Aromat Seasoning, cracked black pepper, and all the herbs, continue for another 4 minutes until meat is caramelized, deglaze the pan with water to create the base sauce.
Add Knorr Tomato Pronto, stir well and cook on a low heat for another 15 minutes.

Pasta:

Reheat pasta in boiling water, toss with other ingredients.

Presentation:

Plate Pasta, top with the bolognese sauce, mix oil with Knorr Mise en Place Basil and drizzle on the pasta, garnish with basil leaves and parmesan flakes.