Tomato Lentil Shourba (soup)
Lentil Shourba is a Mediterranean inspired soup packed with nutritional goodness and hearty flavours of spices, tomato and chicken. It is an excellent addition to your Suhoor or Iftar menu. View the full recipe below!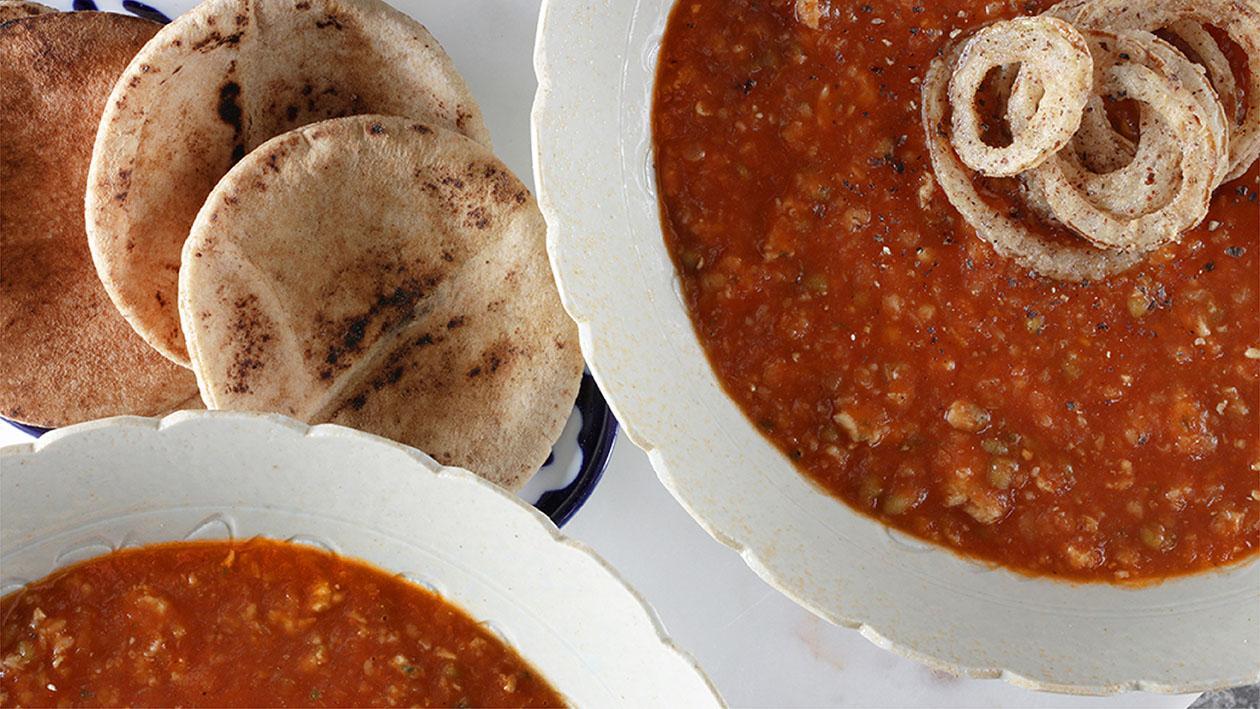 Ingredients
Method:
Chicken Breast Mince

300 g

Onion rings, crispy fried

200 g
Preparation
Method:

Sauté chicken mince, onions, garlic and spices in oil until slightly brown.
Prepare Knorr Chicken Stock Cubes in 500ml simmering water and cook the lentils until soft.
Prepare the Knorr Tomato Powder by simmering in the remaining 2 L of water.
Combine tomato sauce with chicken and add lentils once cooked.
Add oats, Knorr Mise en Place Red Pesto and lemon juice
Simmer soup until all flavours come together and oats is cooked, about 10 min.
Garnish with crispy onion rings.