Chicken Schnitzel with Velvet Cheese Sauce
Schnitzels are an effective way to use some off cuts of meat (like the tail part of a fillet) thus helping to reduce food cost. View our Chicken Schnitzel with Velvet Cheese Sauce recipe below!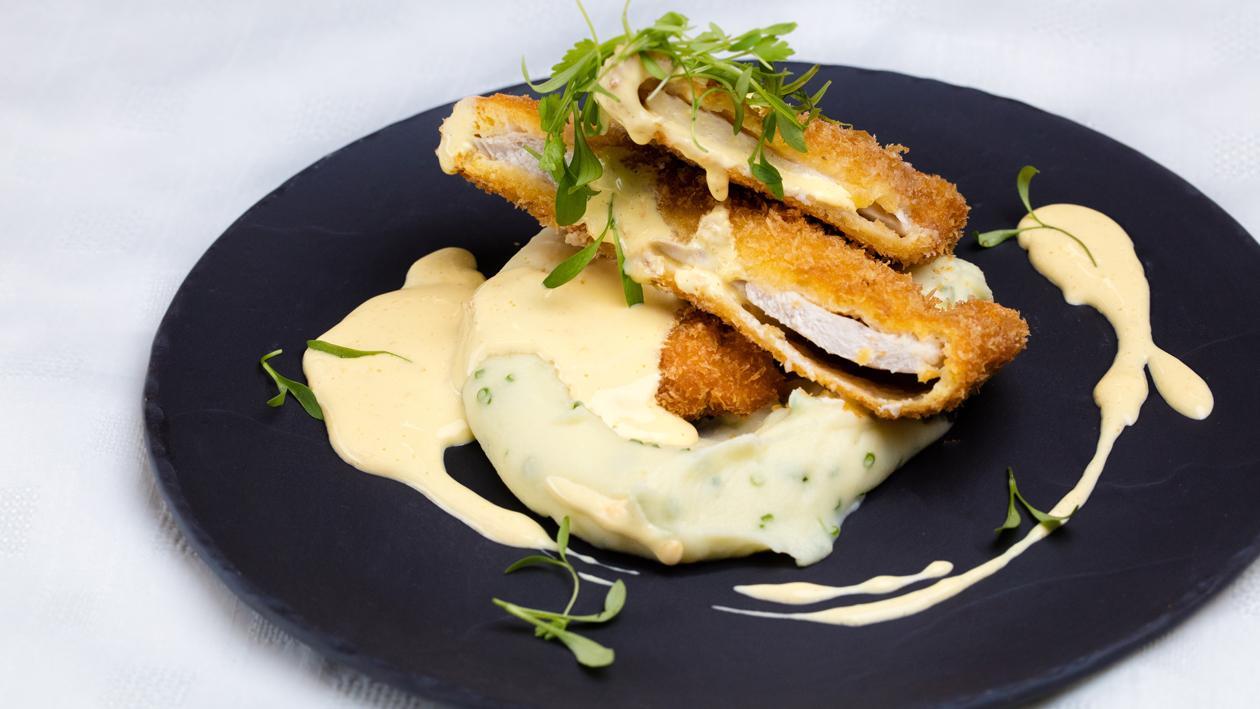 Ingredients
Marinade:
Thyme, fresh, chopped

2 g

Parsley, roughly chopped

5 g
Chicken:
Chicken breast, butterfly, tenderized

1.8 kg

Chinese bread crumbs

500 g
Mash:
Chives, Fresh Chopped

50 g
Cheese Sauce
Plating:
Preparation
Marinade:

Blend all ingredients together till smooth and marinate chicken overnight.

Chicken:

Whisk eggs together, and pané the chicken. First flour, then egg and lastly breadcrumbs (Pane), pan fry till golden brown and cooked through.

Mash:

Whisk theKnorr Mashed Potato into the hot water and rest for 2 minute then add the butter, cream and whisk together. Stir in the chives.

Cheese Sauce

Heat the Knorr Hollandaise Sauce, stir through the cheese to melt then whisk in the milk.

Plating:

Spoon some of the mash on the pate, slice the schnitzel length ways and stack on top of the mash. Garnish with the rocket and finish sauce.