Chocolate Croissant Umm Ali
Designed for professional chefs, check out this Chocolate Croissant Umm Ali recipe: cooking instructions broken into components, full list of professional ingredients, chefs' preparation secrets. Master this recipe with products like: Carte d Or Chocolate Topping.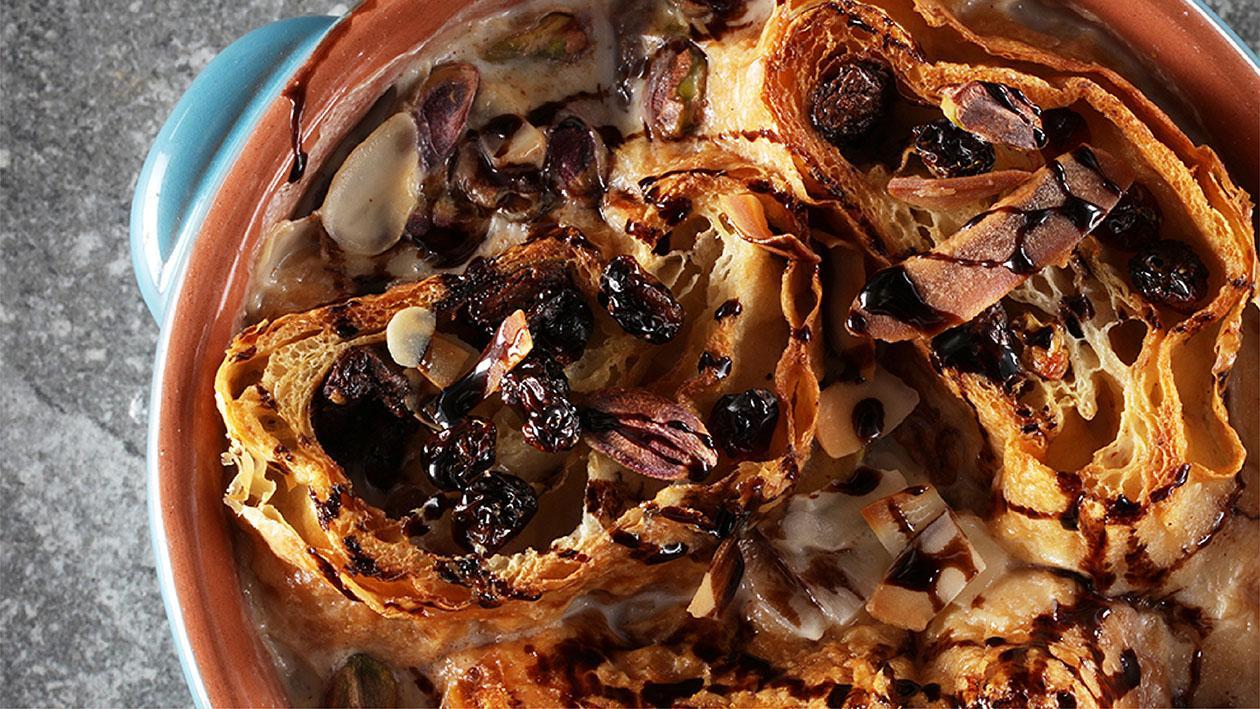 Preparation
Method:

Cut the croissants in to chunks and leave them open over night to be com dry and crispy.
Once they are dried toss them in a bowl with the Carte d Or Chocolate Topping to coat them.
In a pot heat the milk and cream and dissolve in the cinnamon and sugar.
Layer the croissants in a baking dish and top with the nuts and raisins.
Pre-heat the oven to 170°C
Pour over the milk mix and let it soak for 15 min.
Bake for 15-20 min till tops of the croissants are golden brown and caramelized, remove from oven add more Carte d Or Chocolate Topping and serve.