English Ploughman's Lunch
English Ploughman's Lunch is a classic platter that leaves much room for creativity and opportunity for personal touches. The variety of textures, colours and flavours is the beauty of this recipe. Colman's Mustard is highly recommended with strong cheeses and cured meats. Equally important is the use of a premium mayonnaise such as Hellmann's. Experiment with your Ploughman's platter and here is a recipe to inspire.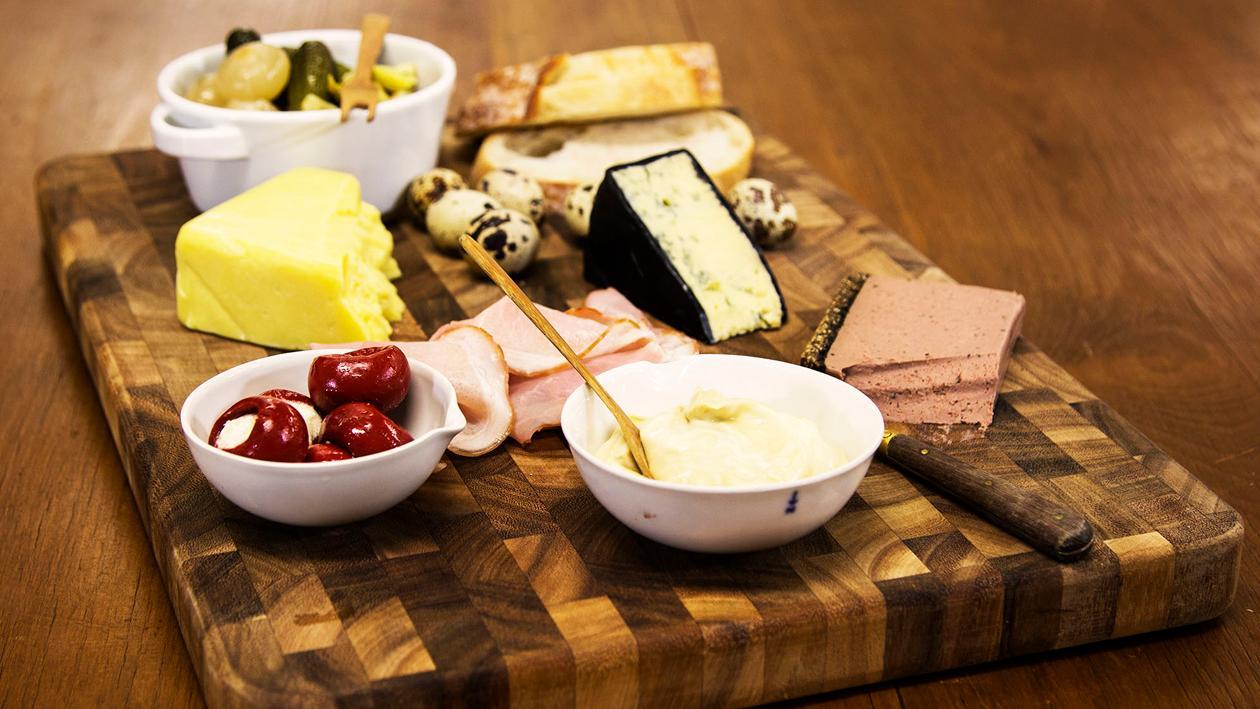 Ingredients
Preparing the Platter:
Eggs, quail, hard boiled

10 pc

Pepperdews, stuffed

20 pc

Cheese, vintage cheddar

250 g

Brown Sour Dough Bread

750 g
Preparation
Preparing the Platter:

Mix Hellmann's Real Mayonnaise with the Colman's Dijon Mustard, until well combined. Place in a ramekin.
Place onions, gherkins, eggs and capsicums in jars or bowls, place on a board with the pâté and cheeses. Tear off hunks of sour dough and arrange with remaining ingredients, and then serve.