Gluten-free Pistachio Friand with Salted Caramel Date Sauce
These friands (also known as financier in France) are little cakes made of nut flour instead of regular bleached flour, which makes them gluten-free. Our version complements the Ramadan season by including pistachios, cinnamon, and dates in a salted caramel sauce! View the full recipe below.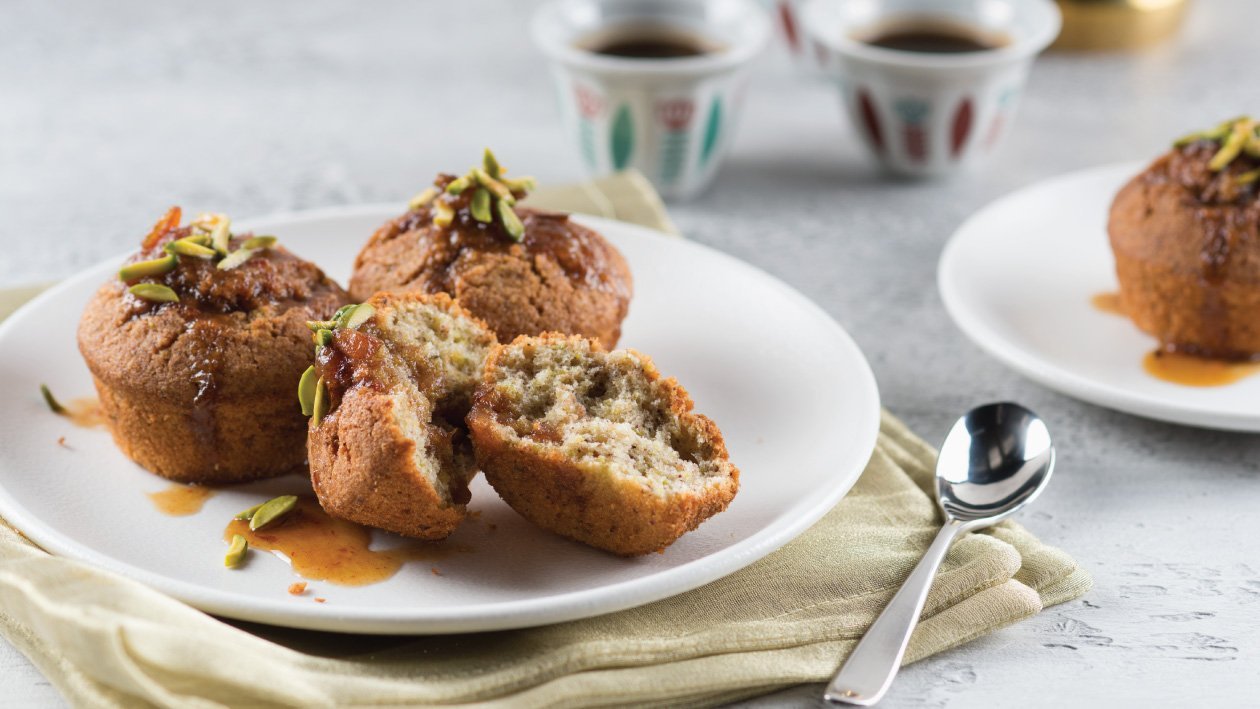 Ingredients
Pistachio Friand:
Icing (confectioner's) sugar

125 g

Butter, melted, cooled

185 g
Salted Caramel Date Sauce:
Preparation
Pistachio Friand:

Preheat the oven to 200°C.
Grease a 12-hole (1/3-cup/80ml) muffin pan. Line bases with baking paper.
Sift icing sugar, salt, ground nuts, flour, and baking powder into a medium bowl.
Whisk egg whites in a large bowl until frothy; fold in butter followed by sifted dry ingredients.
Fold until smooth and combined. Spoon mixture evenly into pan holes.
Bake friands 10 minutes. Reduce oven to 180°C; bake a further 15 minutes. Check doneness with a skewer.
Stand cakes in pan 5 minutes before turning, top-side up, onto a wire rack to cool slightly.

Salted Caramel Date Sauce:

In a saucepan, bring water to a boil, add dates and reduce to simmer. Cook until dates are broken down.
Add Carte D'or Toffee Topping, continue to heat through and add salt.
Serve warm over friand, top with chopped pistachios as garnish.

Chef's Tip:

These cakes can be held in a food warmer and served lightly heated with the sauce as a plated dessert or alternatively as a pre-portioned option on a buffet. Upsell your top ice cream to go alongside for customers to have a fully indulgent experience!