Karak Tiramisu
Karak Tiramisu is a delightful Arab variant of the classical Italian dessert loved by all. This light and fluffy dessert is perfect after an iftar meal. The coffee flavour and karak spices come together in a unique and beautiful melody of flavor. Try out the recipe below!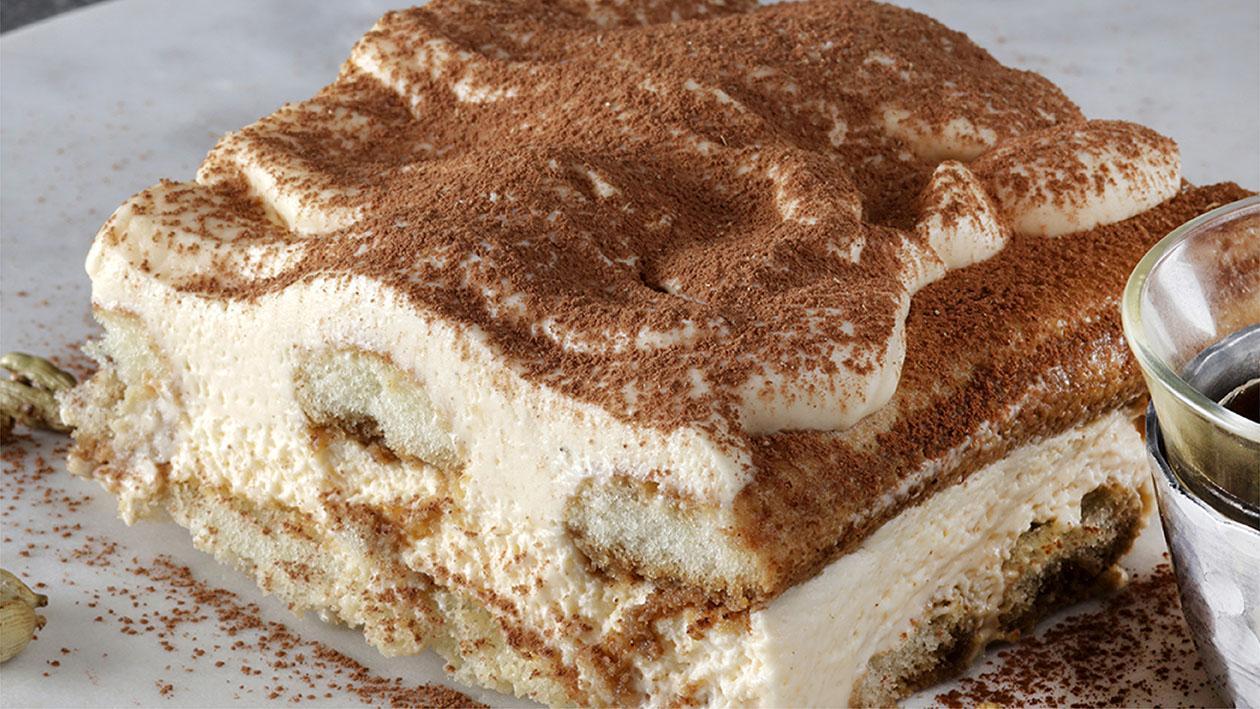 Ingredients
The Cheese Mix:
Cream for whipping

500 ml

Biscuits, Lady fingers

60 pc
Plating:
Preparation
The Cheese Mix:

Whip cream until stiff peaks form, add a small pinch of the karak spice mixture.
Whip yolks on speed (3) for around 10 minutes until pale color. While yolks are mixing, heat sugar and water till 118°C, on low speed add hot sugar to yolk, add a pinch of the karak spice mixture.
Add the diluted gelatin and continue whipping on speed (2) to cool down mixture.
Add mascarpone cheese to mix and mix on low speed for 2 minutes, add vanilla.
Fold whipped cream to mix and mix by hand.
Mix espresso with water and a pinch of the karak spice mixture.
Dip lady finger biscuit and place in trays.
Pipe cheese mixture top with coffee biscuit and finish with another cheese mix.
Wrap and store in chiller for 2 hours before use.

Plating:

Remove from chillier, mix cocoa powder with the rest of the karak spice mixture and sprinkle on top of the tiramisu.
Drizzle Carte D'or Toffee Topping and serve.