New York Beef Shawarma Burger
This New York Beef Shawarma Burger is to die for and on trend with the use of Avocados. View full recipe below.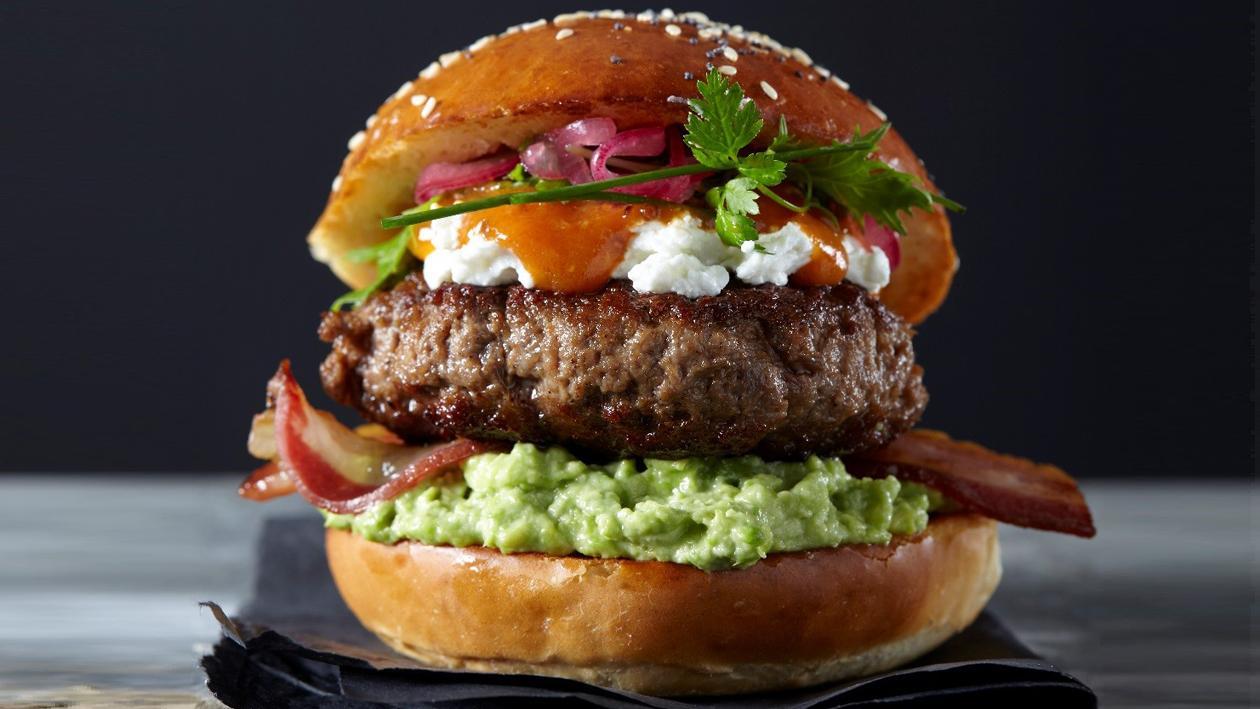 Ingredients
Burger:
Mayo:
Assemble the Burger:
Cheddar Cheese, Sliced

500 g
Garnish:
Chives, Fresh Chopped

10 g
Preparation
Burger:

Cut the beef finely with a knife or use a mincer on a coarse setting. Marinade with Knorr Beef Shawarma Marinade before pressing the meat firmly together and mould into a burger. Cook the burger on both sides on a high heat.
Slice the burger bun open and grill cut side down on a skillet.
Grill the veal bacon and set aside.

Mayo:

Simply mix the goats cheese into Hellmann's Real Mayonnaise.
Mash the avocado and add Knorr Lime Seasoning before mixing with Hellmann's Real Mayonnaise.

Assemble the Burger:

Place the avocado mayo on the bottom bun, veal bacon on top of that and then the beef burger patty. Next top that with the goat's cheese mayo and sliced cheese. Melt the cheese under the salamander and top off with pickled onions.

Garnish:

Add a chive some parsley and Rocca leaves for garnish.

Presentation:

Best serves with sweet potato fries and Hellmann's Ketchup.