Potato Waffle with Poached Egg
Designed for professional chefs, check out this Potato Waffle with Poached Egg recipe: cooking instructions broken into components, full list of professional ingredients, chefs' preparation secrets. Master this recipe with products like: Knorr Hollandaise Sauce.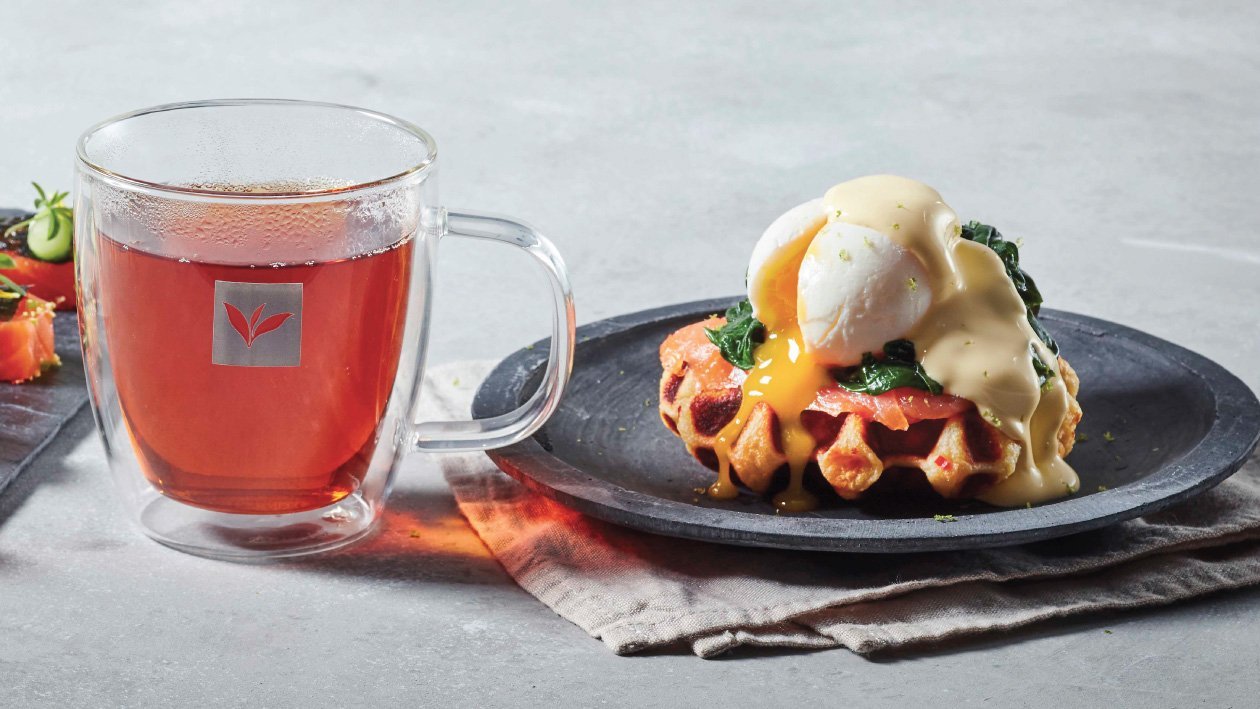 Ingredients
Preparation:
Enjoy it with:
Preparation
Preparation:

Make the waffles by combining all ingredients together and bake.
Before serving, pan fry the spinach with some oil for a couple of seconds and season with salt and pepper.
Put some smoked salmon on top of the waffle, add the spinach, poached egg and pour the Knorr Hollandaise Sauce over the egg.

Enjoy it with:

For a more delightful experience, enjoy this dish with a cup of our Pure Leaf Earl Grey Tea.