Strawberry & Orange Knafeh Parfait
In the peak of summer there are few fruits that can match the brightness of strawberries. Brought to life with hints of orange throughout, this parfait can surely satisfy. Additional benefits of this dessert? It can be easily prepared in advance and garnished last minute, making it a stress-free dessert! Check out the full recipe below.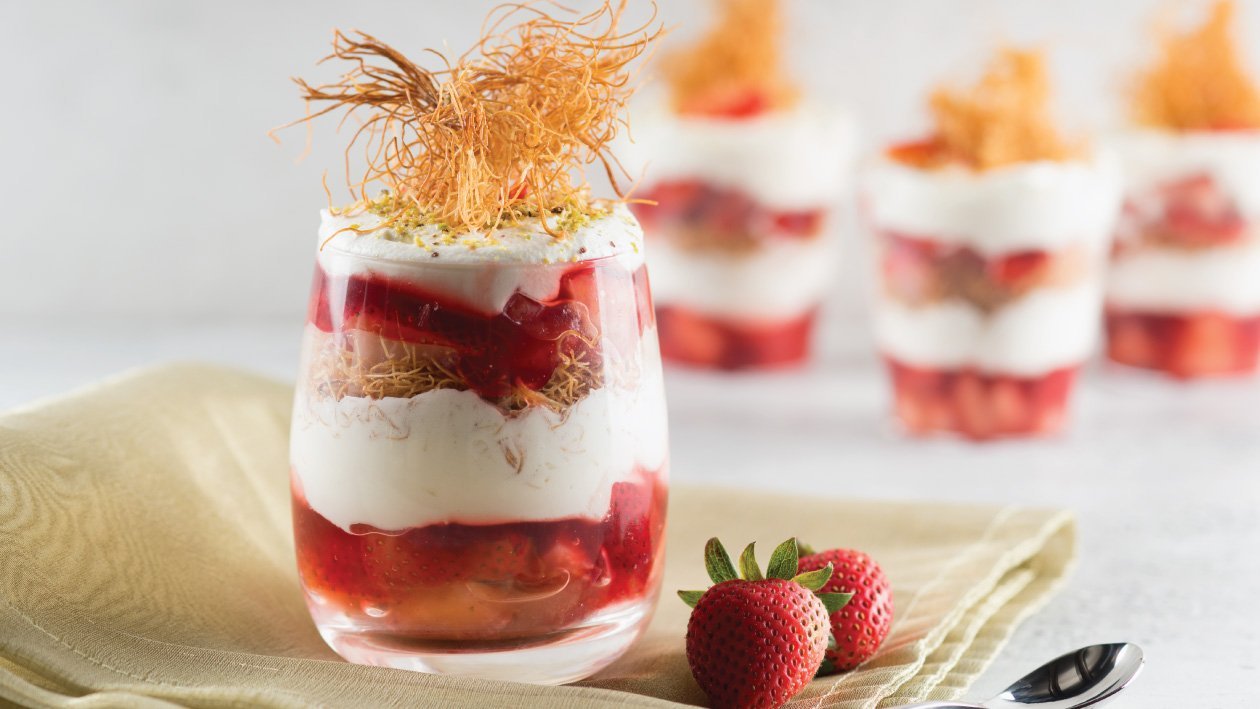 Ingredients
Knafeh Layer:
Strawberry, fresh, diced

1.5 kg
Strawberry & Orange Blossom Sauce:
Orange blossom water

15 ml
Preparation
Knafeh Layer:

Preheat oven to 200°C.
Mix knafeh and butter together in bowl and spread over a baking sheet. Bake for 12 minutes or until golden brown. Cool completely. Shred into pieces.
Whip heavy cream and sugar together, set aside.
Combine strawberries with orange juice and simmer over a medium heat until it forms a jam consistency. Cool completely.

Strawberry & Orange Blossom Sauce:

In a saucepan, add Carte D'or Strawberry Topping and bring to a boil and reduce to a simmer.
Add orange blossom water and remove from heat to cool completely.

Assemble:

In 10 parfait glasses, layering with knafeh, whipped cream, strawberry mixture and ending with whipped cream.
Drizzle over strawberry & orange blossom sauce and chill until set.

Chef's Tip:

This can easily be made into a trifle served in a large bowl for a buffet setting.