Sweet Potatoes with Toffee-Pecan Topping
This comforting side-dish of sweet potatoes can be a great addition to your holiday menu. To amp things up we're topping it off with a maple-toffee drizzle! The pecans make for a lovely crunch and a hint of citrus background helps balance out the richness. Check out the full recipe below.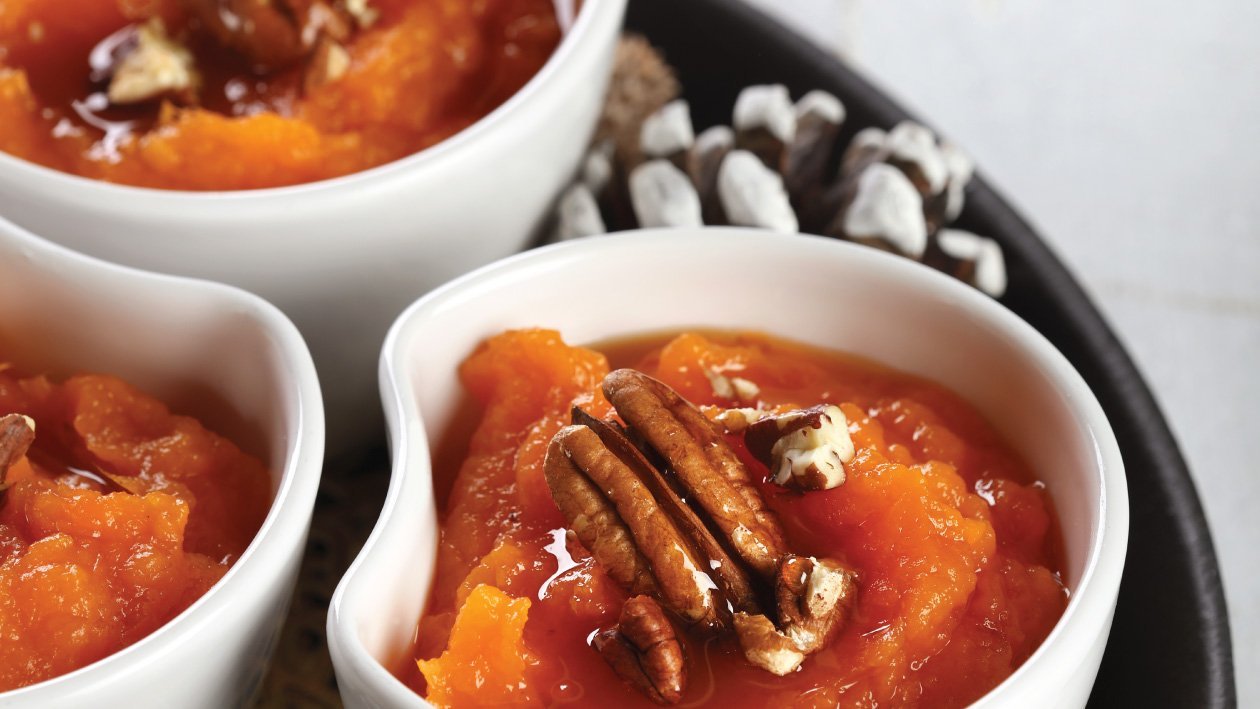 Ingredients
Method:
Sweet potatoes, peeled, cubed

1.2 kg

Pecans, toasted and chopped

80 g
Preparation
Method:

Add 60 g of the butter to a large heavy-bottomed pot over medium heat.
Add the sweet potatoes add water, 160 ml milk and the salt. Cover and cook stirring often to coat.
Once tender, mash with potato masher – adjust texture with remaining milk if desired. Portion into 10 ramekins, cover and set aside.
In a saucepan on medium heat, add butter, maple syrup and Carte D'or Toffee Topping and heat through.
Add pecans and finish with Knorr Lime Seasoning Powder.
Serve sauce immediately over warm sweet potatoes.