Spinach and Hollandaise Polenta, Fried Mushrooms, Poached Egg
A delicious breakfast meal made with three components: Polenta, mushrooms & egg. View our Spinach & Hollandaise Polenta, Mushrooms, and Poached Egg recipe below.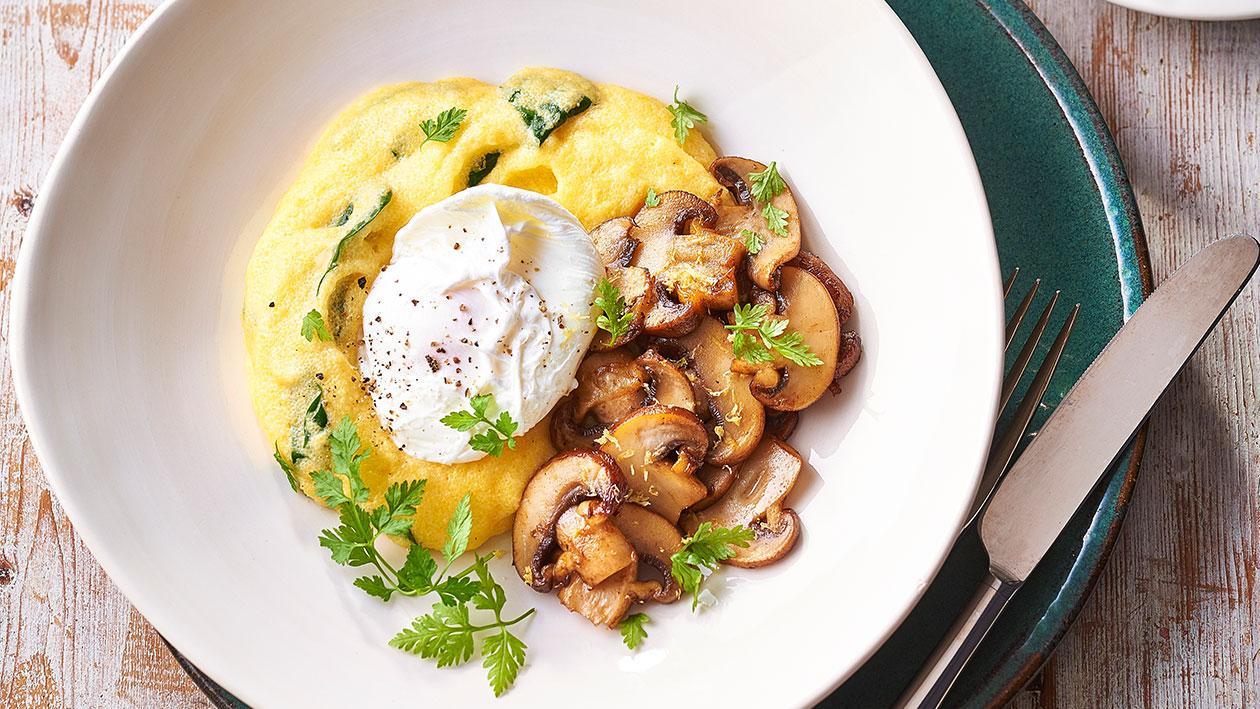 Ingredients
Polenta:
Eggs:
Mushrooms:
Mushroom, brown sliced

700 g
Garnish:
Preparation
Polenta:

Bring water and Knorr Garde d'Or Hollandaise Sauce to the boil, rain in polenta whisking over a low heat until cooked. Stir through baby spinach leaves.

Eggs:

Poach the eggs in swirling water and place in room temperature water until serving.

Mushrooms:

Sauté mushrooms with butter and Knorr Mise an Place Pesto.

Garnish:

Pour polenta into a shallow bowl, top with poached egg, mushrooms and lemon zest. Garnish with Parsley.